Sports
Zion Williamson will be 'shut down from basketball activities' due to foot soreness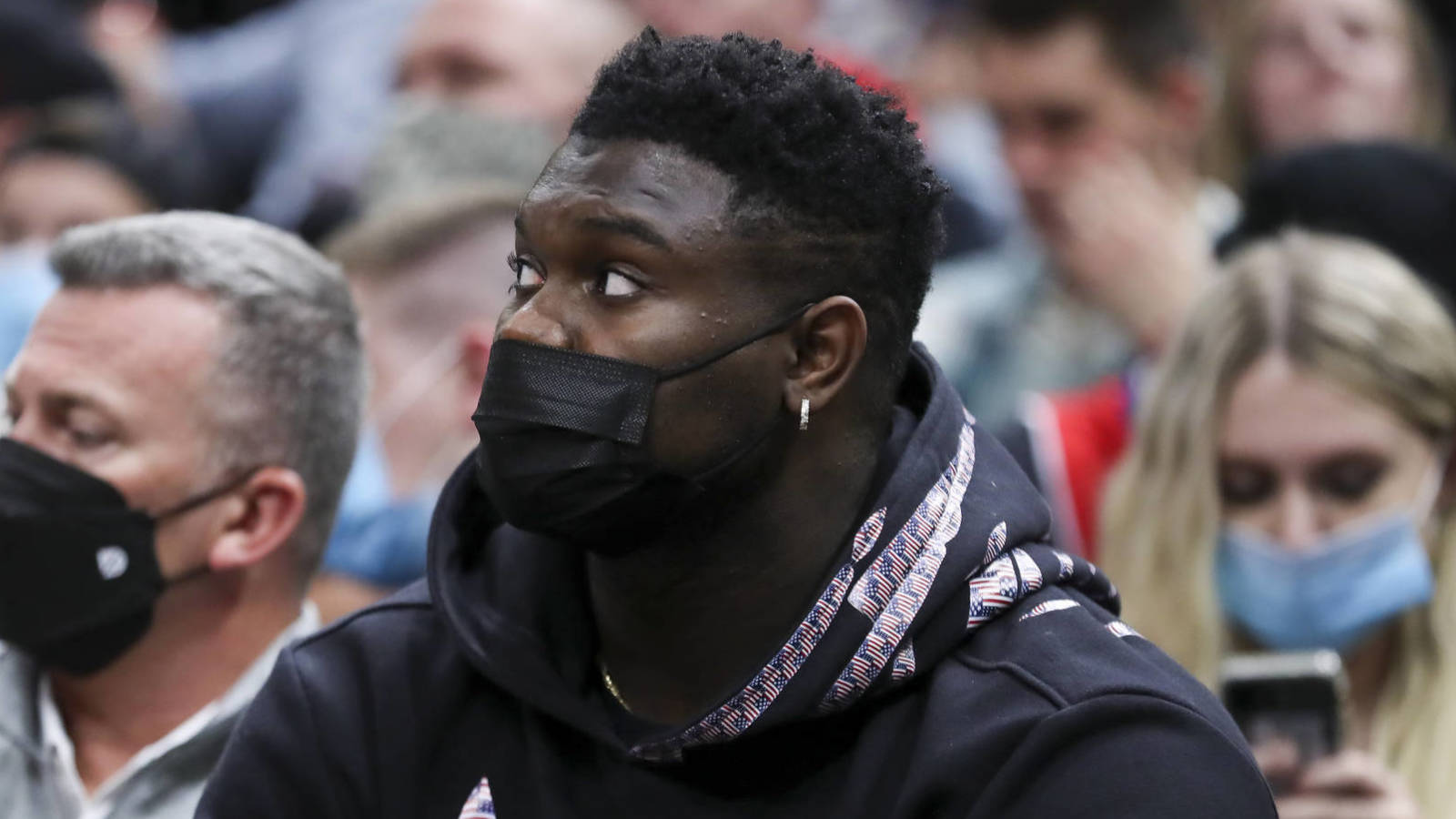 New Orleans Pelicans power forward Zion Williamson hasn't played at all this season and isn't returning any time soon. The former No. 1 overall draft pick will be "shut down from basketball activities," according to Shams Charania of The Athletic, due to soreness in his foot, several months after it was repaired in surgery.
Williamson, 21, was originally expected to be back in time for the beginning of the regular season after undergoing the foot surgery early in the offseason. Instead, his rehab has been delayed by the persistent soreness in his foot, and Williamson's weight has become the subject of discussion. One report said that Williamson's weight has increased to 330 pounds during his time away from the court.
He was medically cleared to return to full basketball activities on Nov. 26, but recent imaging "showed a regression in the bone healing," according to Charania.
The Pelicans have released a statement on the matter: 
"After experiencing persistent soreness in his right foot, Zion Williamson underwent medical imaging which showed a regression in the bone healing of his fifth metatarsal. As a result, the volume and intensity of his training will be reduced for an extended period to help allow for further bone healing. Additional updates will be provided as warranted."
The Pelicans selected Williamson with the top pick in the 2019 NBA Draft, and he earned All-Star honors in 2021. However, injuries have been prevalent throughout his young career with Williamson missing the first 44 games of his rookie season due to a meniscus tear. He also missed the last six games of the 2020-21 season with a fractured finger.
In the 85 games he's played with the Pelicans, Williamson has averaged 25.7 points and seven rebounds.