Sports
Watch: Caleb Williams saves game for Oklahoma with quick thinking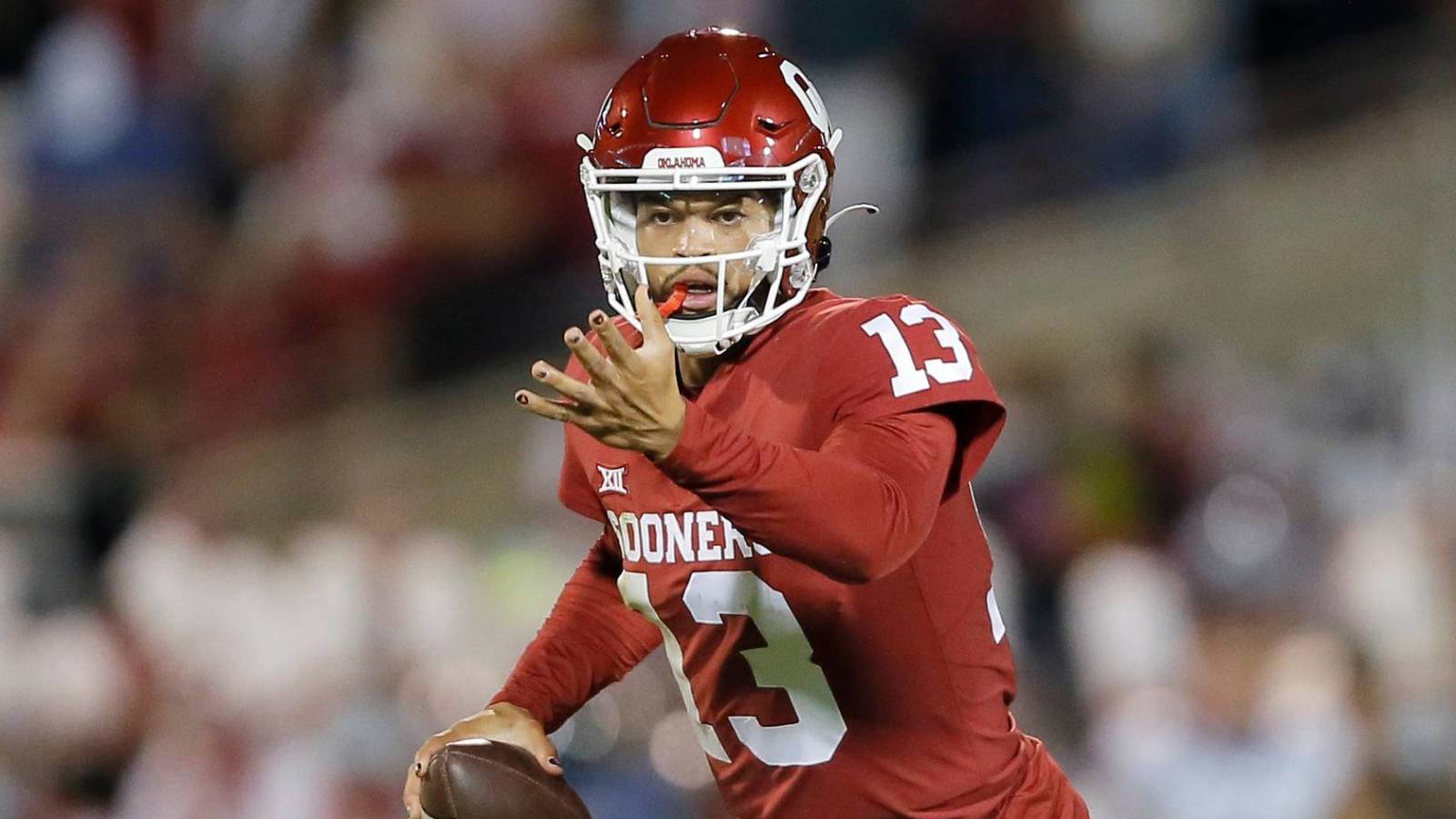 Caleb Williams' grip on the Oklahoma starting quarterback job seems to tighten every week.
Williams and the Sooners faced an upset bid from the Kansas Jayhawks on Saturday, with the game coming down to the final possession. Oklahoma faced a 4th-and-1 from its own 46 with 3:20 left and went for it, knowing that failure would give Kansas the ball back with excellent field position.
It looked like the Jayhawks had done their job. The defense wrapped up Oklahoma running back Kennedy Brooks behind the line of scrimmage. That was when Williams improvised, grabbing the ball from Brooks as the running back was being pushed backward.