Sports
Watch: Broncos honor late Demaryius Thomas on first play of game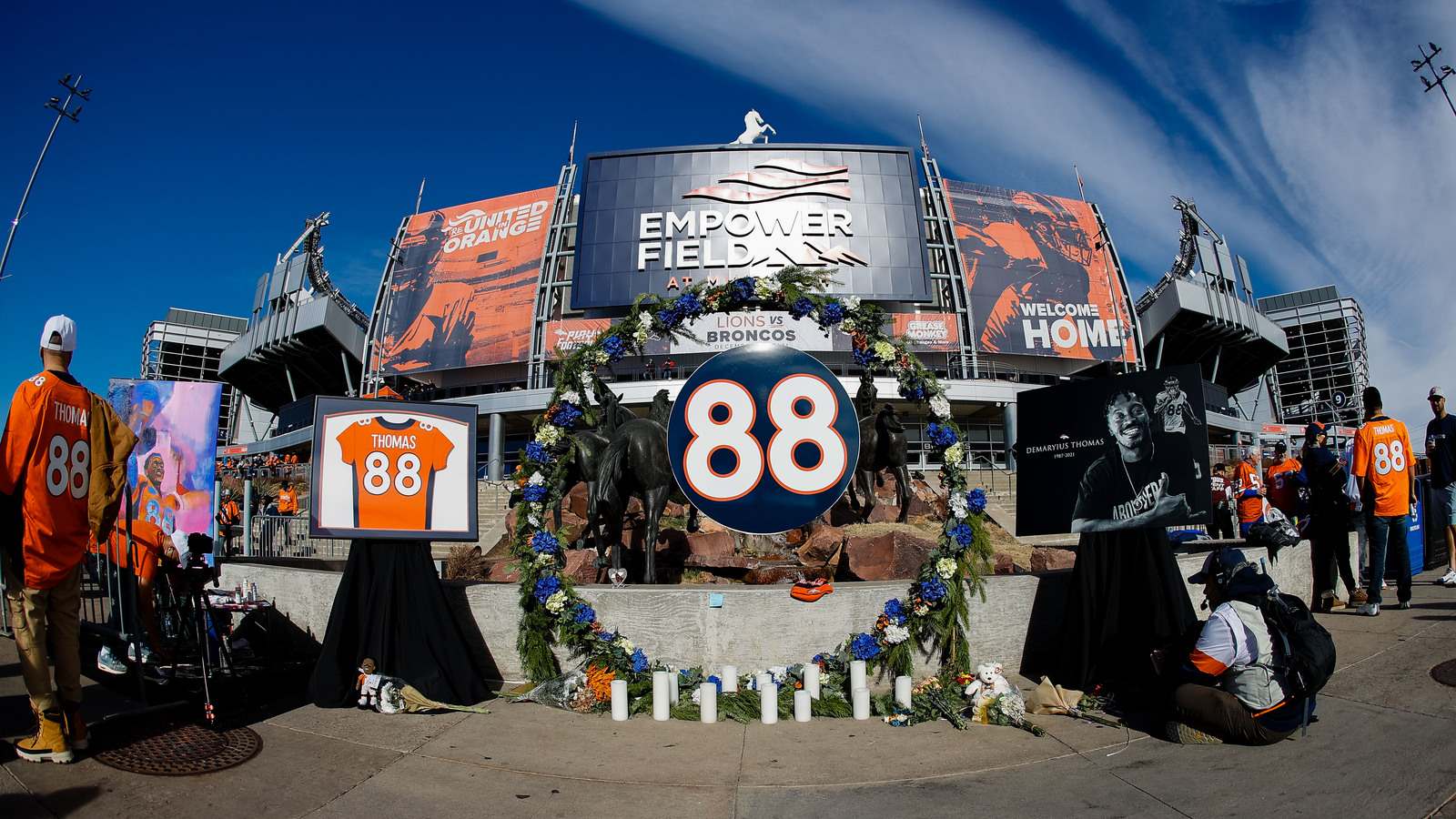 The Denver Broncos and the wider NFL world were thrown for a loop Thursday evening when news broke that former star wide receiver  Demaryius Thomas passed away.
A four-time Pro Bowler during his nine seasons with the Broncos, Thomas passed away at the young age of 33 after suffering a seizure. The tragedy stems from a car accident he was involved in a few years prior.
Taking on the Detroit Lions at home on Sunday, the Broncos paid homage to Demaryius Thomas on the first play of the game. That included taking the field with just 10 men on the field, void of an X wide receiver, the position that Thomas played during his time in Mile High City.