Sports
Sixers assistant Dave Joerger to undergo cancer treatments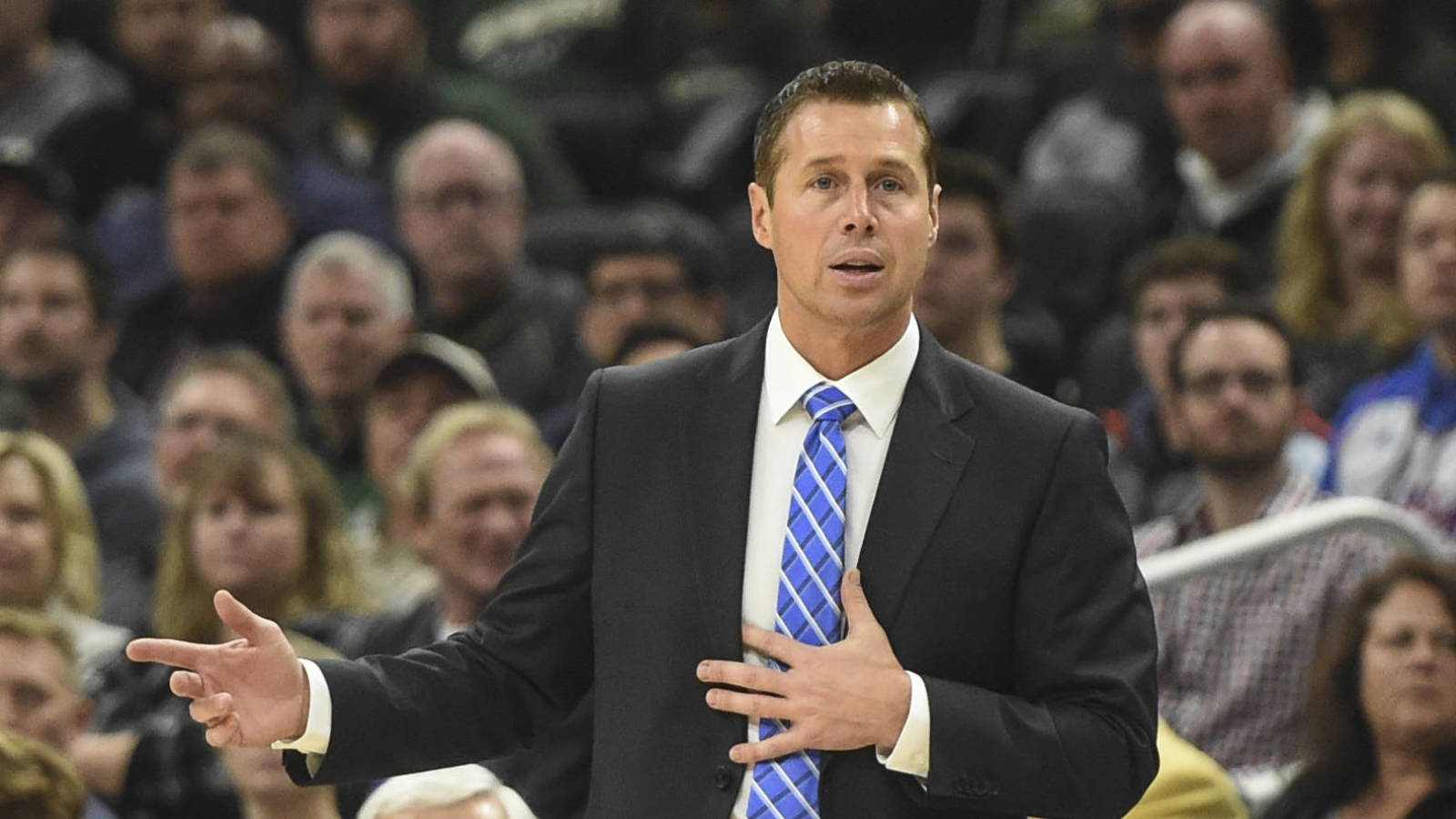 Dave Joerger, who serves as Doc Rivers' top assistant with the Sixers, is undergoing chemotherapy and radiation treatments for Stage 1 "head and neck" cancer, according to Adrian Wojnarowski of ESPN. He will be away from the team for several weeks.
The 47-year-old has been getting treated over the past two weeks and has missed just one road game. However, with the Sixers starting a five-game West Coast swing, Joerger has to remain in Philadelphia.
He broke the news to players, other assistants and staff members following Saturday night's game in Indiana. Before that, only Rivers, president of basketball operations Daryl Morey and owner Josh Harris were aware of his diagnosis.
"We have caught it early," Joerger said. "I'm very lucky. I've got over a 90% chance of cure rate, but it's very scary and it's not enjoyable going through. …I can't go on the road and do radiation and chemotherapy in different cities around the country. To continue my treatment, I need to step away from the team."
During an appearance on Wojnarowski's podcast, Joerger explained that he felt a lump in his throat 15 months ago and told his doctor in Memphis. A scan was negative, but the lump didn't go away, so he called the doctor again last month.
"I stare at my face every morning when I shave and I'm very sensitive … that I know that (the lump's) there," Joerger said. "…We do another scan, and it's one of those days that you'll remember for the rest of your life. We were in Toronto, and he texted me and said: 'We need to talk. Let's just get it done right now.'"
Joerger said he's going public with his condition to encourage other people to pursue early cancer detection. He also thanked the Sixers for supporting him and allowing him to be away from the team for as long as necessary.