Sports
Sharks' Evander Kane banned 21 games for violating NHL's COVID-19 protocols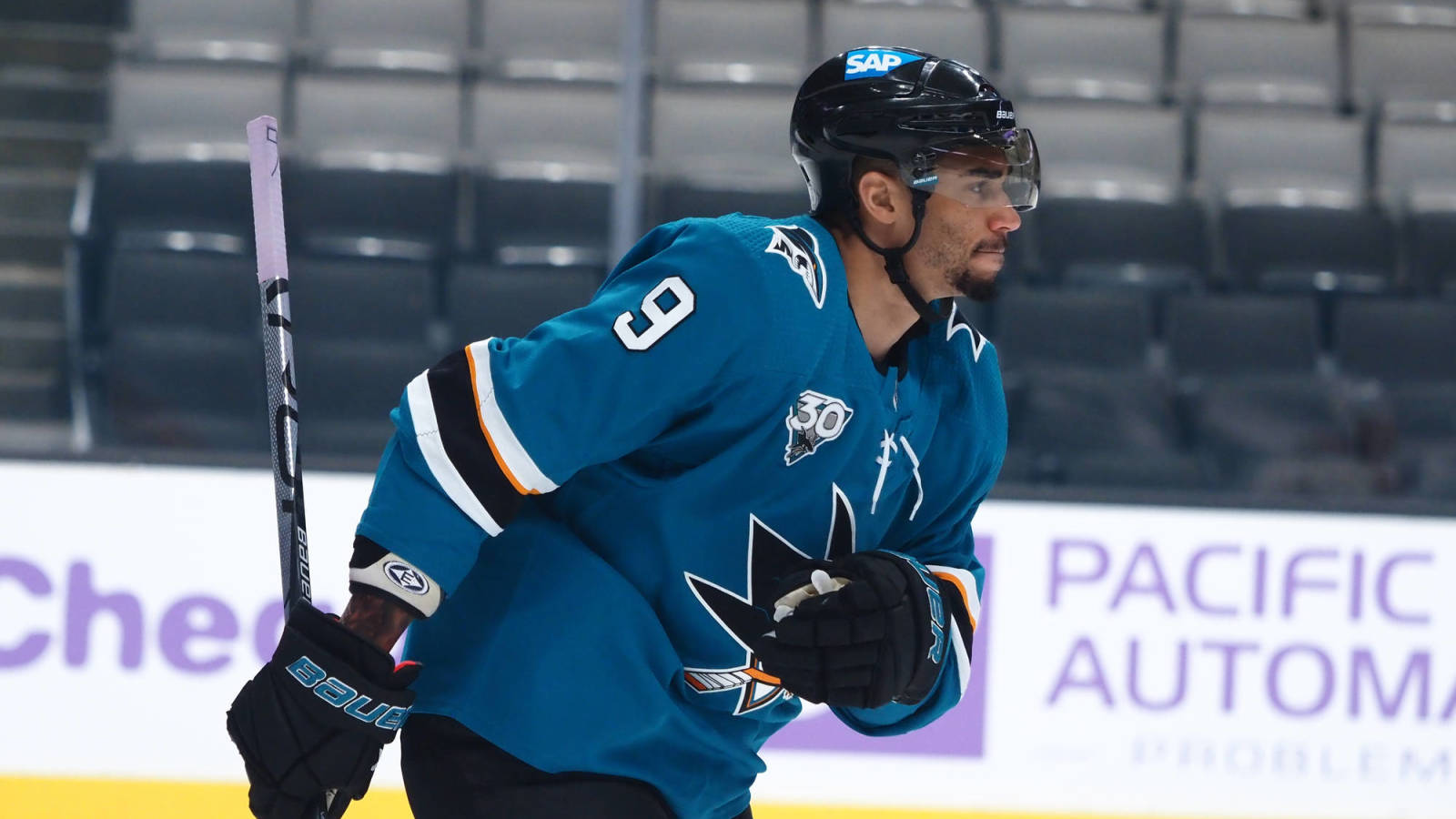 ESPN's Emily Kaplan reported earlier this month that the NHL was investigating allegations that San Jose Sharks forward Evander Kane submitted a fake COVID-19 vaccination card as he was facing accusations of domestic assault made by Deanna Kane, his estranged wife. 
On Monday, the league confirmed that it has suspended Kane 21 games without pay for violating its coronavirus-related health and safety protocols. He will be eligible to return on Nov. 30 against the New Jersey Devils. 
Kane didn't play in San Jose's season-opening win against the Winnipeg Jets this past Saturday. 
"I would like to apologize to my teammates, the San Jose Sharks organization, and all Sharks fans for violating the NHL COVID protocols," Kane said in a statement shared on the NHL's website. "I made a mistake, one I sincerely regret and take responsibility for. During my suspension, I will continue to participate in counseling to help me make better decisions in the future. When my suspension is over, I plan to return to the ice with great effort, determination, and love for the game of hockey." 
Last month, the NHL determined there was no evidence to support claims made by Deanna Kane that Evander Kane had wagered on league games. The NHL added Monday that two other allegations made by Deanna Kane "could not be substantiated." 
According to The Associated Press (h/t Sportsnet), Kane will forfeit roughly $1.68 million in salary. That money goes to the Players' Emergency Assistance Fund.