Sports
Report: Saquon Barkley back at Giants practice facility following false positive COVID-19 test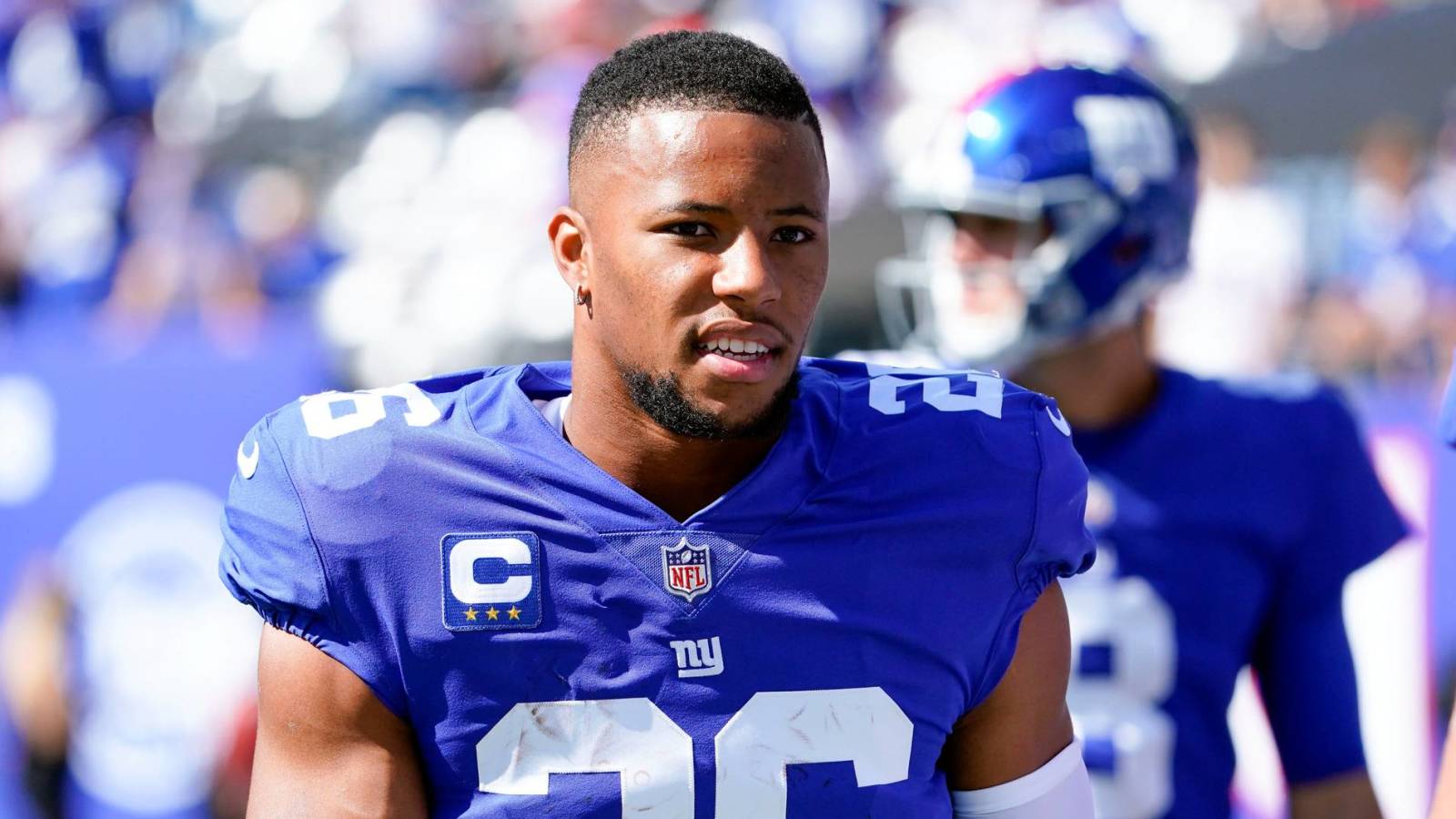 New York Giants star running back Saquon Barkley has cleared one crucial hurdle in his attempt to return to game action for the first time since Week 5, but still has one more big one to go.
Per NFL Network's Mike Garafolo, Barkley was back at the Giants practice facility on Friday morning after it was revealed that his previous positive COVID-19 test result was a false positive.
The former AP Offensive Rookie of the Year is still battling through an ankle injury that he picked up during the team's Week 5 loss to the Dallas Cowboys, which he'll look to overcome in order to suit up on Sunday against the Las Vegas Raiders. Notably, the Giants have their bye in Week 10, so if New York wants to be cautious, they can keep their star player out through their off week and have him return in Week 11 against the Tampa Bay Buccaneers.
The Giants are currently tied with the Washington Football at 2-6 for last place in the NFC East.
In five games this season, Barkley has rushed for 195 yards and two touchdowns on 54 carries, while adding 14 receptions for 130 yards and one touchdown on 20 targets.
Victor Barbosa is a passionate follower of MLB, the NBA and NFL, with a specific interest in the Boston-area teams. As a 90s kid, he knows how spoiled he's been, particularly with the BoSox run of championships (he grew up with a dog named Nomar and a cat named Big Papi). Now he lives with his fiancee and two pups (Hershey and Mosby) outside of Albany, NY. Follow Victor on Twitter at @vbarbosa1127.