Sports
Report: Lakers star LeBron James expected to miss at least one week with abdominal strain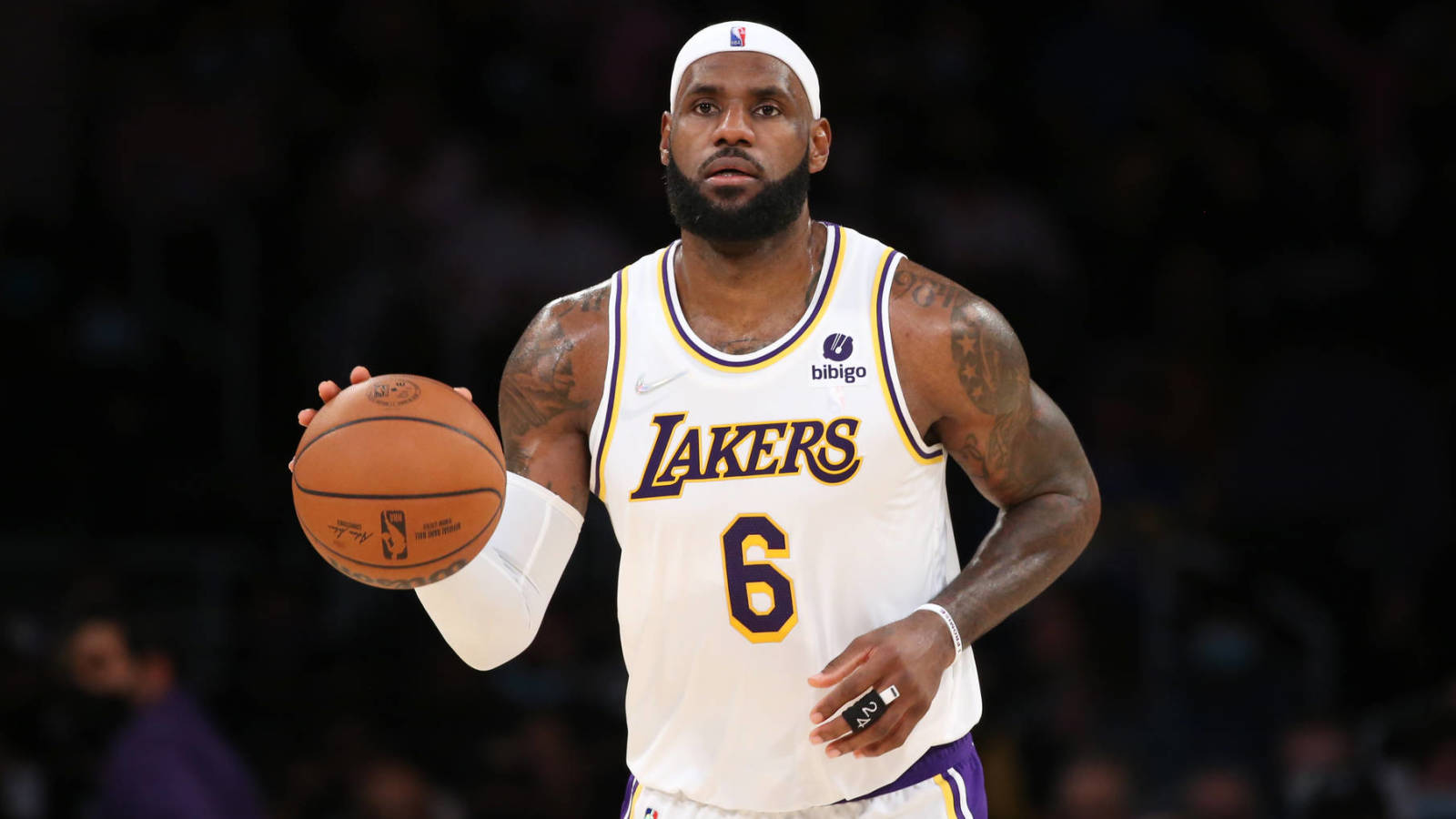 The Los Angeles Lakers will try to extend their winning streak to four games on Thursday night when they play the Oklahoma City Thunder, and they'll have to do so without LeBron James.
James will miss his third contest of the 2021-2002 regular season on Thursday with the abdominal strain after playing in the last three games. The Lakers are 4-2 when King James has played this season and 1-1 without him.
He'll likely miss at least three more games due to the injury.
The 17-time All-Star is currently averaging 24.8 points, 7.0 assists, 5.5 rebounds, 2.3 steals and 37.0 minutes per contest through his first six games, while registering a .467/.347/.783 shooting line. The season is still young, but James' points average is his lowest figure — albeit down from 25.0 last season — since his rookie year, while his assists per game are his lowest since he left the Miami Heat and his rebound numbers are tied with his rookie season for a career-low.
Playing with arguably more alpha players than he ever has in his NBA career — Anthony Davis, Russell Westbrook, Carmelo Anthony — his numbers were bound to change, but his 4.2 turnovers per tilt are also the highest he's had since he joined the Lakers in 2018. His shooting percentage is the lowest since he came into the league, but his 78% clip at the free throw line is a career-best.
James' 2.3 steals average is also a career-high, and his 37.0 minutes per game is the highest for him since he led the league at 37.8 minutes per game in his second-to-last season in his second tenure with the Cleveland Cavaliers.
Victor Barbosa is a passionate follower of MLB, the NBA and NFL, with a specific interest in the Boston-area teams. As a 90s kid, he knows how spoiled he's been, particularly with the BoSox run of championships (he grew up with a dog named Nomar and a cat named Big Papi). Now he lives with his fiancee and two pups (Hershey and Mosby) outside of Albany, NY. Follow Victor on Twitter at @vbarbosa1127.