Sports
Report: Celtics suspend Marcus Smart for preseason game vs. Heat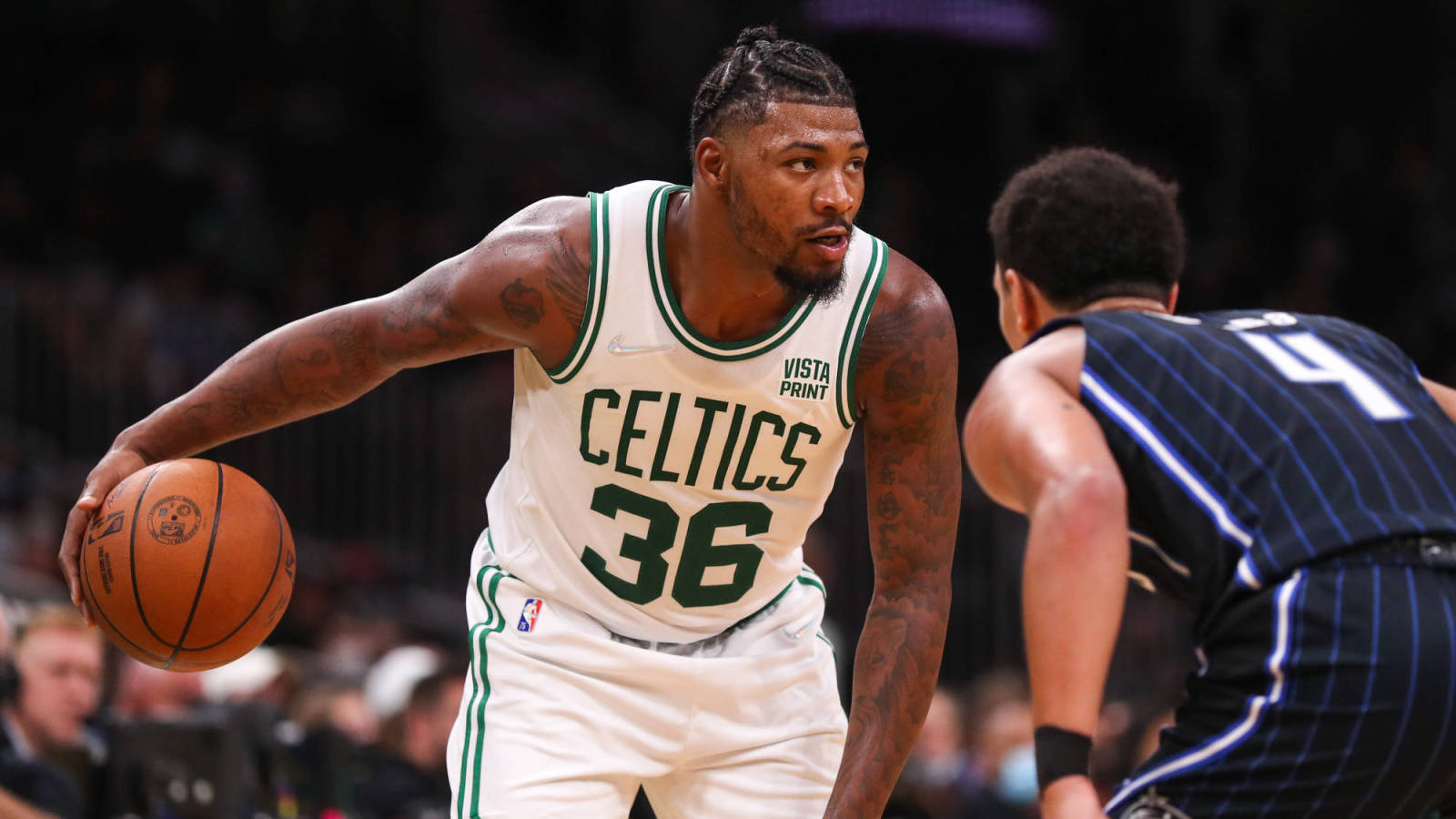 The Boston Celtics have suspended guard Marcus Smart for the team's final preseason game, slated for Friday against the Miami Heat.
Shams Charania of The Athletic had further details.
ESPN's Adrian Wojnarowski and The Boston Herald's Mark Murphy updated the situation later in the afternoon.
With the offseason departure of Kemba Walker, Smart is expected to now share the Celtics' starting backcourt duties with newcomer Dennis Schroder. Smart set career-highs last season in points (13.1), assists (5.7) and minutes per game (32.9) across 48 contests, including 45 starts.
Smart is also one of the best defenders in the NBA, as he's averaged at least 1.3 steals per game in each of his first seven professional seasons and has averaged 1.6 thefts per contest in his 449 career games. The 27-year-old was third in the league in steals during the 2018-2019 campaign with 143 and won the NBA Hustle Award that year as well.
Additionally, Smart is a two-time first-team All-NBA defender, earning the nod in 2019 and 2020.
The Celtics open up their 2021-2022 regular season against Walker and the Knicks at 7:30 p.m. ET on Wednesday.
Victor Barbosa is a passionate follower of MLB, the NBA and NFL, with a specific interest in the Boston-area teams. As a 90s kid, he knows how spoiled he's been, particularly with the BoSox run of championships (he grew up with a dog named Nomar and a cat named Big Papi). Now he lives with his fiancee and two pups (Hershey and Mosby) outside of Albany, NY. Follow Victor on Twitter at @vbarbosa1127.