Sports
Report: Aaron Boone to return as Yankees manager on three-year contract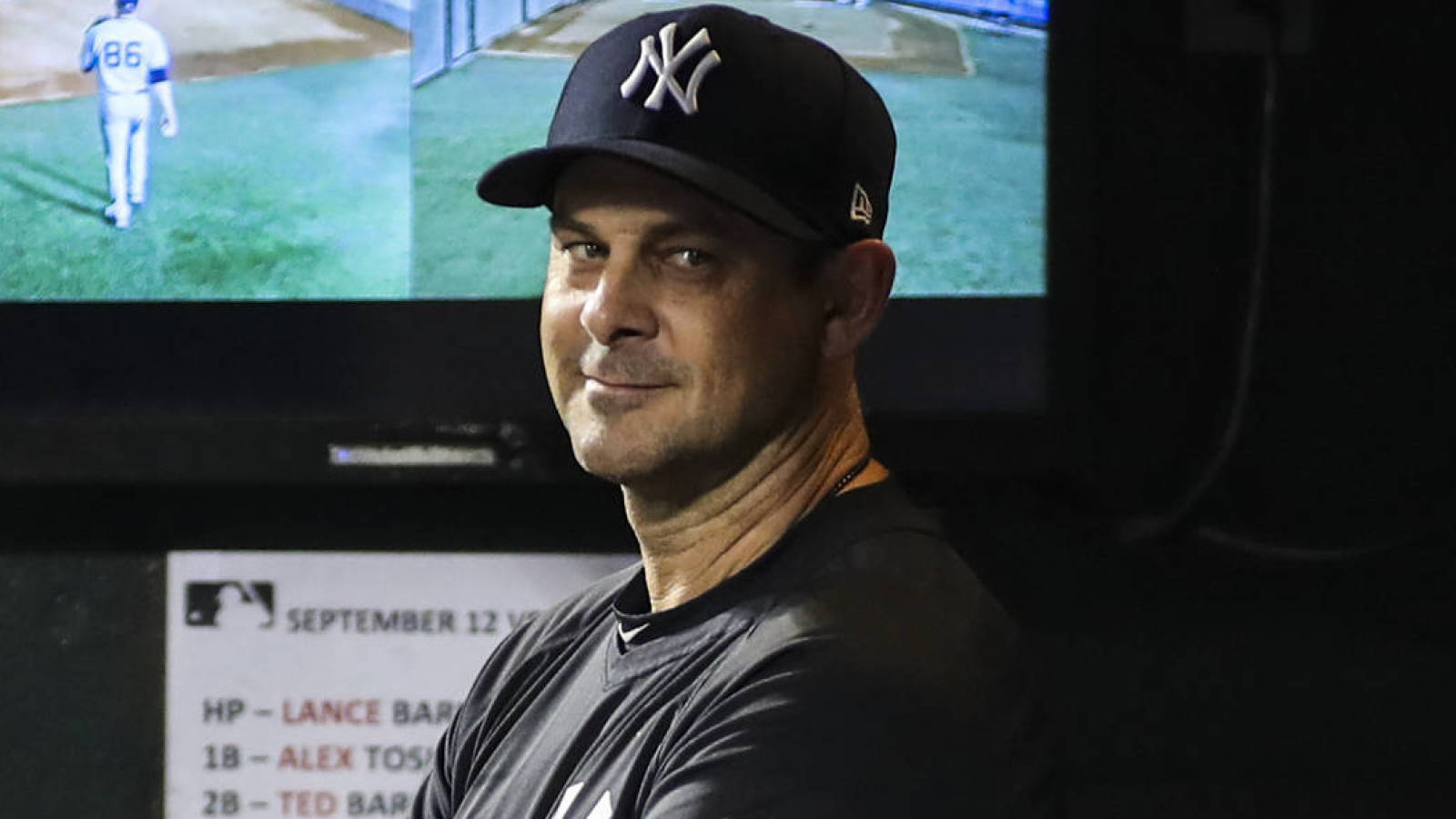 Though much of his coaching staff was relieved of their duties last week, Aaron Boone will be back in pinstripes next spring, and for the foreseeable future.
Per Jack Curry of the YES Network, Boone will sign a three-year contract on Tuesday to return as the manager of the New York Yankees.
 The contract will include a fourth-year option.
Prior to the departures of hitting coach Marcus Thames, third base coach Phil Nevin and assistant hitting coach P.J. Pilittere last week, it was reported that the Yankees were "inclined" to keep Boone at the helm. The 48-year-old came on as the manager of the Yankees in 2018 following the departure of Joe Girardi.
Over the last four seasons, Boone has compiled a 328-218 record, good for a .601 winning percentage, but the 27-time World Series champions haven't made it past the ALCS during Boone's tenure.
Victor Barbosa is a passionate follower of MLB, the NBA and NFL, with a specific interest in the Boston-area teams. As a 90s kid, he knows how spoiled he's been, particularly with the BoSox run of championships (he grew up with a dog named Nomar and a cat named Big Papi). Now he lives with his fiancee and two pups (Hershey and Mosby) outside of Albany, NY. Follow Victor on Twitter at @vbarbosa1127.