Sports
Penguins HC Mike Sullivan positive for COVID-19, out vs. Flyers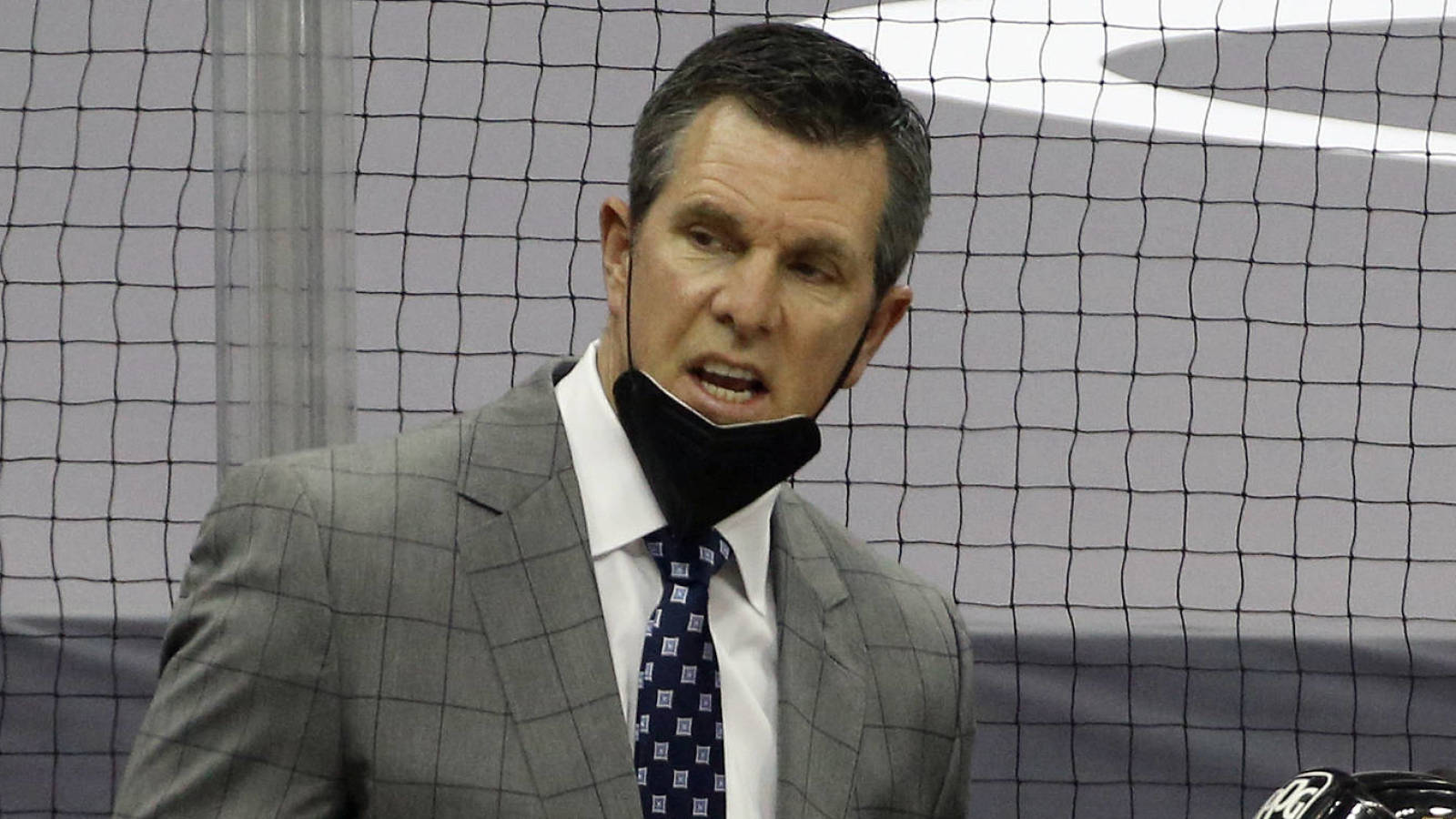 The Pittsburgh Penguins cannot dodge COVID-19 setbacks early into the 2021-22 NHL season. 
Pittsburgh has confirmed that head coach Mike Sullivan tested positive for COVID-19 and won't be available Thursday night when the 3-3-2 Penguins host the 5-2-1 Philadelphia Flyers. Assistant coach Todd Reirden will handle head-coaching duties against Philadelphia, and Sullivan's status beyond Thursday evening is understandably up in the air. 
The Pens welcome the Minnesota Wild to town on Saturday night. 
On Wednesday, Pittsburgh superstar Sidney Crosby and defenseman Brian Dumoulin entered the NHL's COVID-19 protocol after they tested positive for the virus. It was an especially harsh blow for Crosby, who only made his season debut in last Saturday's loss to the New Jersey Devils after he missed time due to having wrist surgery on Sept. 8. The captain has coronavirus symptoms, meaning he could be out for a minimum of four games, according to Wes Crosby of the NHL website, during this latest absence. 
Pittsburgh defensemen Chad Ruhwedel and Marcus Pettersson entered the protocol earlier this week, and forwards Jake Guentzel and Zach Aston-Reese, center Jeff Carter, and defenseman Kris Letang are among other Penguins players who have been sidelined this fall due to health and safety protocols. 
The Penguins may be approaching a time when they ask the league to postpone a game or two so they can safely dress a full squad for a regular-season game without having to worry about a virus outbreak spreading throughout the roster and coaching staff.