Sports
Panthers activate RB Christian McCaffrey off injured reserve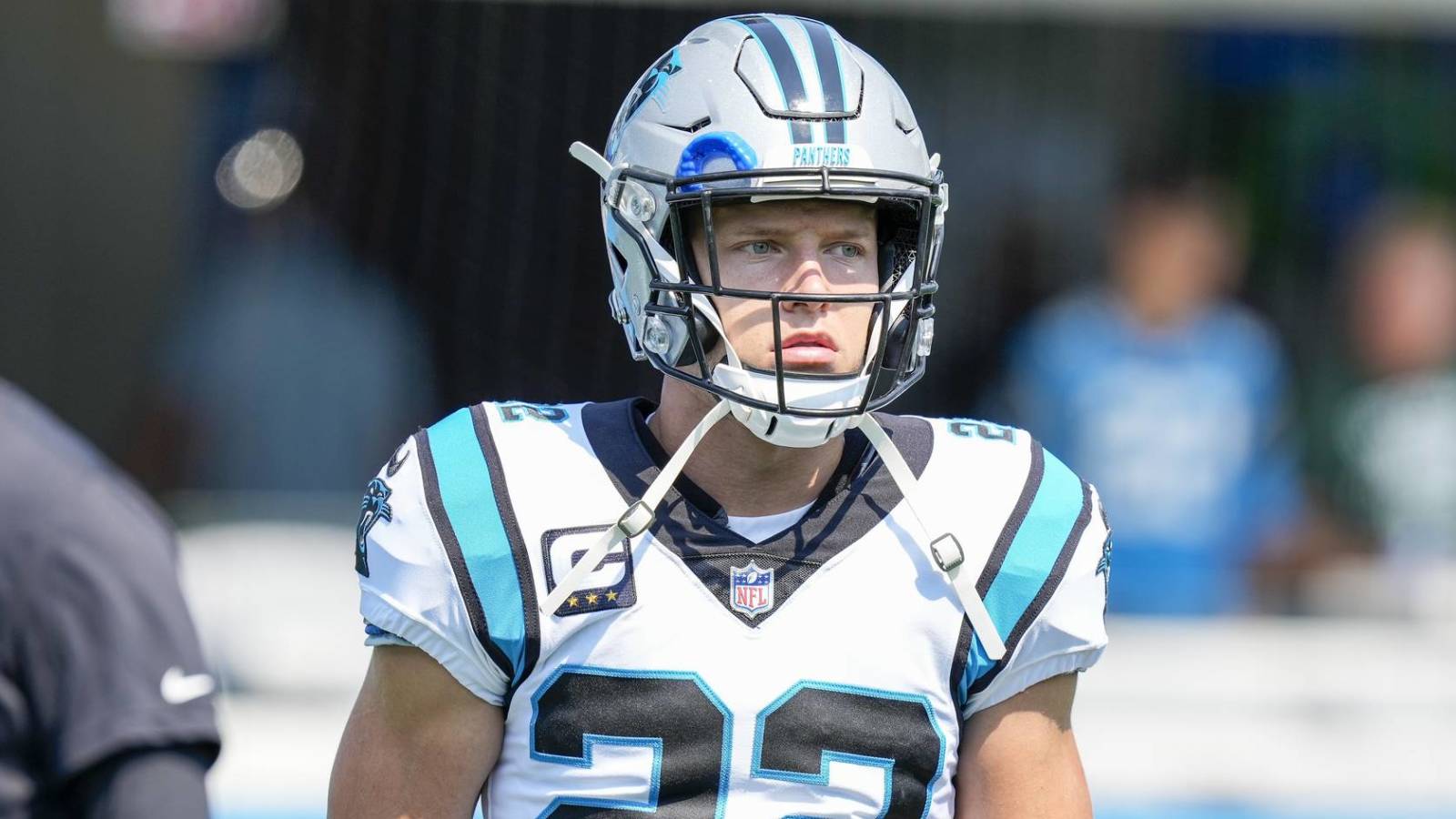 Carolina Panthers running back Christian McCaffrey is eligible to make his return in Week 9 after he was activated by the team off of injured reserve Saturday.
McCaffrey, 25, suffered a hamstring injury in Week 3 and was placed on the injured reserve in October. According to the Panthers' official website, the team is "hopeful he'll be able to play" Sunday against the New England Patriots after participating in some practices this week.
The Panthers are also hopeful to get quarterback Sam Darnold back after he was cleared to return from the concussion he suffered in Week 8. He's still expected to be a game-time decision, and the Panthers will start P.J. Walker if Darnold is ruled out of action.
McCaffrey was the No. 8 overall pick in the 2017 NFL Draft and broke out with a huge season in 2019 when he finished with 2,392 yards from scrimmage and 19 total touchdowns. He joined Roger Craig and Marshall Faulk as the only three players to finish a season with more than 1,000 rushing and 1,000 receiving yards.
But McCaffrey missed 13 games in 2020 due to ankle and shoulder injuries. He signed a four-year, $64 million contract extension with the Panthers in April 2020.