Sports
NFL teams showing interest in Jim Harbaugh?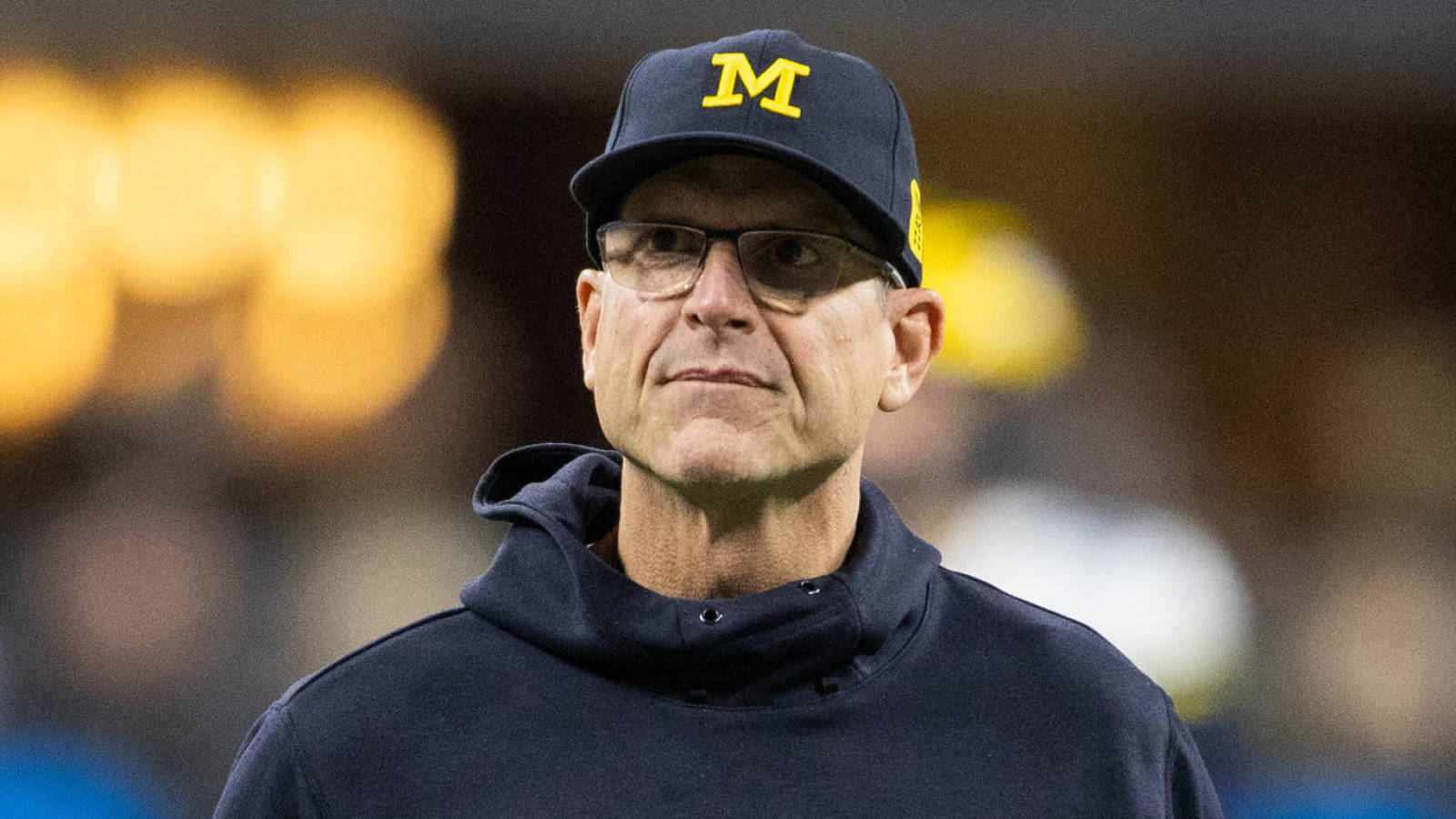 After guiding his alma mater to a berth in the College Football Playoffs, Michigan head coach Jim Harbaugh is riding high right now. However, ESPN's Dan Graziano cautions that the HC still has plenty of suitors in the NFL if he wishes to return to professional football. According to the reporter, "there are whispers of NFL teams showing interest" in Harbaugh.
Harbaugh established himself as an elite coach when he was in San Francisco. Between 2011 and 2013, the 49ers won 36 regular season games, made a Super Bowl and lost a pair of NFC Championship Games. However, San Francisco went only 8-8 in 2014, and thanks in part to power struggles with GM Trent
Baalke, Harbaugh and the organization agreed to mutually part ways.
It didn't take long for the coach to find his next gig. Harbaugh was soon hired by Michigan to be their head coach. The team had their ups and downs through Harbaugh's first six seasons with the school, but he helped return the Wolverines to glory in 2021. The team finished 12-1 and won their first Big Ten title in 17 years, with Harbaugh being named The Associated Press college football coach of the year.
Thanks to this recent success, it seems that Harbaugh will be sticking around Michigan for the foreseeable future. However, Graziano opines that NFL teams would happily lure the HC back to the league. 
Specifically, the writer points to the Raiders as a potential suitor. Mark
Davis is still reeling from the ousting of Jon
Gruden, and Graziano opines that Las Vegas would be the organization to think most "outside-the-box" when it comes to hiring a replacement. Plus, per the reporter, Davis and Harbaugh "have a friendship that dates back a ways." 
The Dolphins and owner Stephen
Ross (who is from Michigan) have also been connected to Harbaugh throughout the years, but Graziano wonders if Brian
Flores (along with GM Chris
Grier) have bought themselves some time as the Dolphins have worked their way back into playoff contention.