Sports
Myles Garrett says Odell Beckham Jr., Browns situation 'shouldn't have gone this far'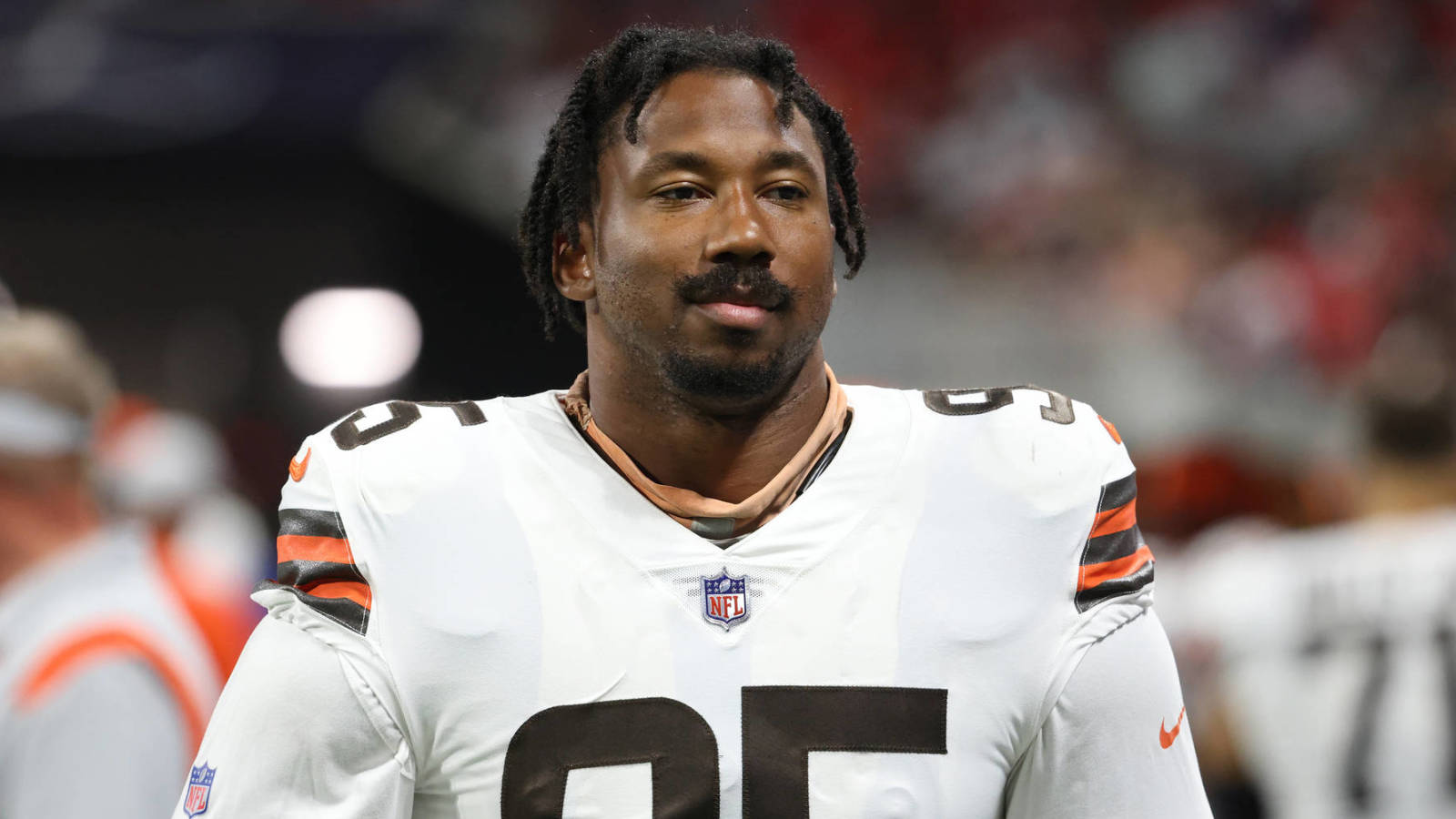 Cleveland Browns defensive lineman Myles Garrett is a bit baffled by the abrupt exit of wide receiver Odell Beckham Jr. and it sounds like he would've handled the situation differently if he were the one in charge.
"The man had one touch last week and he was disgruntled," Garrett told reporters Friday, via Cleveland.com. "I can't say it was rightfully so, but he's the No. 1 receiver. I mean, the No. 1 receiver, you have to expect some things are going to come with that.
"For it to spiral out of control like this, I feel like it shouldn't have gone this far. But now, I don't make those decisions."
Beckham, 29, caught just one pass in a 15-10 loss to the Pittsburgh Steelers. It proved to be his last game with the Browns as his three-year tenure with the team officially came to a close with his release Friday.
The quick, messy divorce began early Tuesday morning when Beckham's father, Odell Beckham Sr., posted an 11-minute video on his Instagram that showed his son getting separation and either receiving a poor throw or no throw at all. Several NFL players — including Pro Bowl cornerbacks Darius Slay and Chris Harris — agreed that the video showed Beckham had a reason to be frustrated.
"Deliberately not throwing the ball to an extremely talented player that I've done a lot of work with? It's an opinionated statement," Mayfield said in a Wednesday press conference. "I'll say that."
After Beckham was held out of practice Wednesday and Thursday, the team officially released the receiver Friday.  
"I wish we got a little bit more communication between upper management and the players, a little bit more knowledge of what was going on, because it seemed just like it happened overnight," Garrett said of the team's decision, via Cleveland.com. "Things just like kinda snowballed. Wish we would have just known and that's the tough part."
Beckham is now subject to the waiver wire, but he cannot be claimed until Monday.