Sports
Mookie Betts, Dodgers top 2021 MLB jersey sales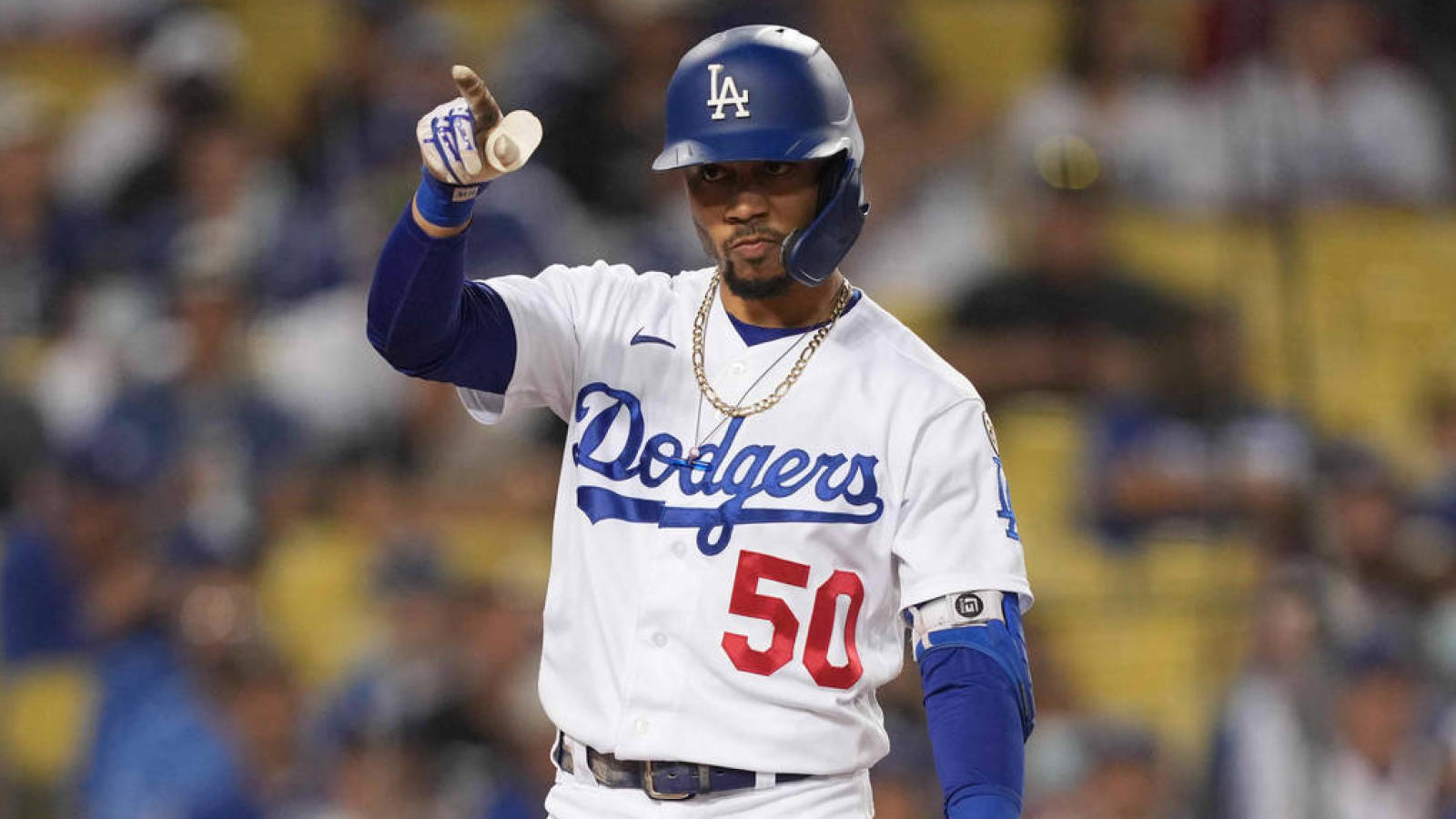 Los Angeles Dodgers outfielder Mookie Betts had the top-selling jersey this MLB regular season, while three of his teammates also cracked the top 10 for most popular jerseys in 2021.
Jersey sales are "are based on Nike jersey sales from MLBShop.com since Opening Day," ESPN explained.
This is the second year in a row that Betts has topped jersey sales despite having an injury-hampered campaign that contributed to a dip in production. Fellow Dodgers Clayton Kershaw, Cody Bellinger and Corey Seager also cracked the top 10 even though all of them also missed long stretches of the season due to injuries.
The reigning World Series champions are expected to make another deep postseason run despite being up against stiff competition, starting off with a wild-card matchup against the red-hot St. Louis Cardinals this week. The winner of that game will go on to face the NL West champion San Francisco Giants — a team in which no players' jerseys cracked the top 20 despite being one of the best in the league all season.
The Mets also made a dent with three players cracking the top 20 in jersey sales. The Cardinals, Padres, Braves, Angels and Yankees each had two players make the list. 
Chelena Goldman grew up on a street where the boys played street hockey and yelling at baseball and football over the radio was a standard — making life as a sports geek the perfect fit. She believes in dominance on the blue line, good red wine, and the theory that you can never be too overdressed for any occasion. You can find her gabbing away on Twitter at @ChelenaGoldman.