Sports
Michigan to honor Oxford High School shooting victims during Big Ten title game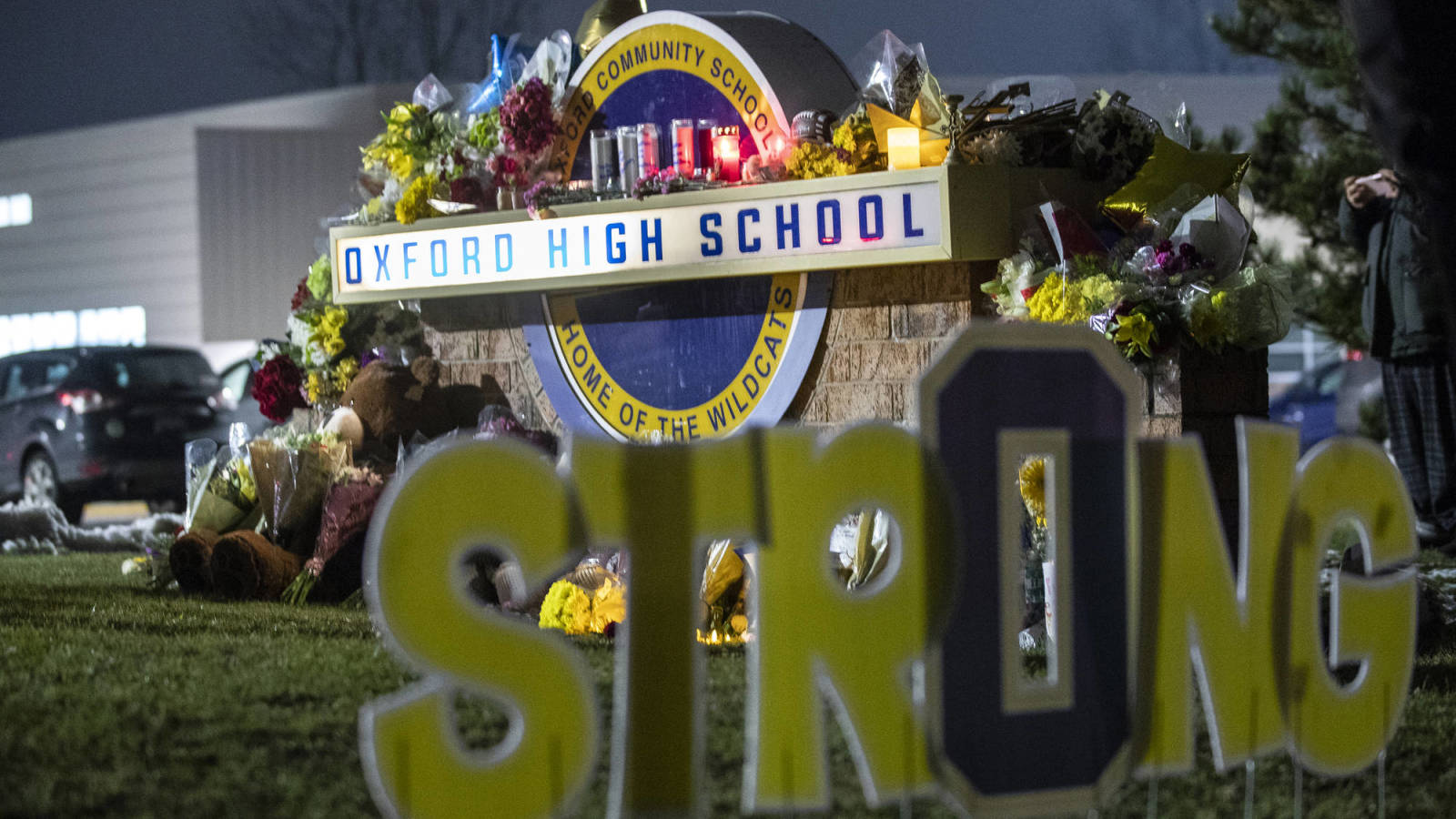 When the Michigan Wolverines football team take the field on Saturday to face the Iowa Hawkeyes in the Big Ten title game, they will be honoring the victims of this week's Oxford High School shooting. Oxford is an exurb of Detroit, located just over one hour northeast of Ann Arbor, Mich.
Members of the team will have a special logo on their jerseys to honor "all victims, survivors, and community members" of the Tuesday tragedy. The shape of the logo will be in Oxford's "Block O".
Inside the logo are the initials "TM" and the number "42", followed by four hearts. "TM" stands for Tate Myre, a 16-year-old student-athlete on the football team who died after reportedly rushing the gunman during the shooting in an attempt to protect his classmates.
"Tate, Hana St. Juliana, Madisyn Baldwin and Justin Shilling," the Wolverines program said on social media, "whose lives were senselessly lost earlier this week, are represented by four blue hearts."
Michigan and Iowa are scheduled to kick off at 8:00 p.m. ET on Saturday.