Sports
LSU star CB Eli Ricks out with season-ending shoulder injury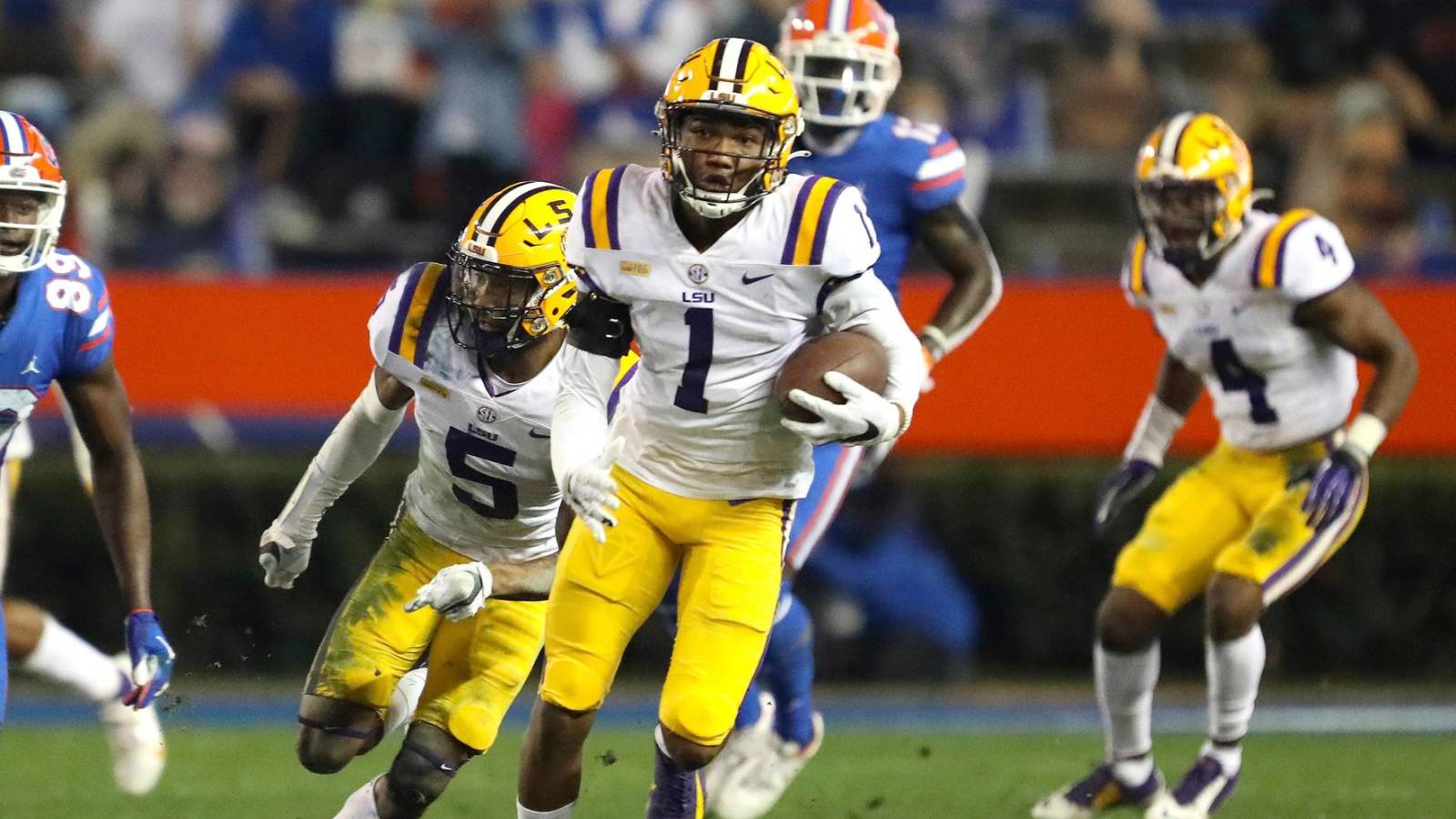 It's another day and yet another brutal injury for the LSU Tigers. 
Per Alex Scarborough of ESPN, LSU head coach Ed Orgeron told reporters Wednesday that All-American cornerback Eli Ricks is out for the remainder of the season and will undergo surgery to repair a shoulder injury that has bothered him for some time. 
"It's a sustained injury that kept on coming back and coming back," Orgeron explained, according to Shea Dixon of 247Sports. "He and his family decided to get it operated on and get it fixed. I think he gets it fixed pretty soon. It was a nagging injury, and he kept on playing with it and playing with it. And it kept re-occurring, so they decided to get it operated on." 
Ricks tallied four interceptions as a freshman and had accumulated a single pick, 11 total tackles and one pass breakup this season before Wednesday's development. 
As Brody Miller wrote for The Athletic, Ricks' absence leaves the Tigers in "massive trouble" as it pertains to both sides of the ball due to a handful of injury woes. Fellow LSU All-American cornerback Derek Stingley is already out indefinitely and may never play again for the program after having a medical procedure performed on his left foot. 
Orgeron also confirmed Monday that star wide receiver Kayshon Boutte was lost for the rest of the campaign due to a leg injury suffered in this past Saturday's loss to the Kentucky Wildcats that dropped LSU to 3-3 on the year. 
The Tigers face the 4-2 Florida Gators this Saturday.