Sports
Jets QB Mike White suffers forearm injury early vs. Colts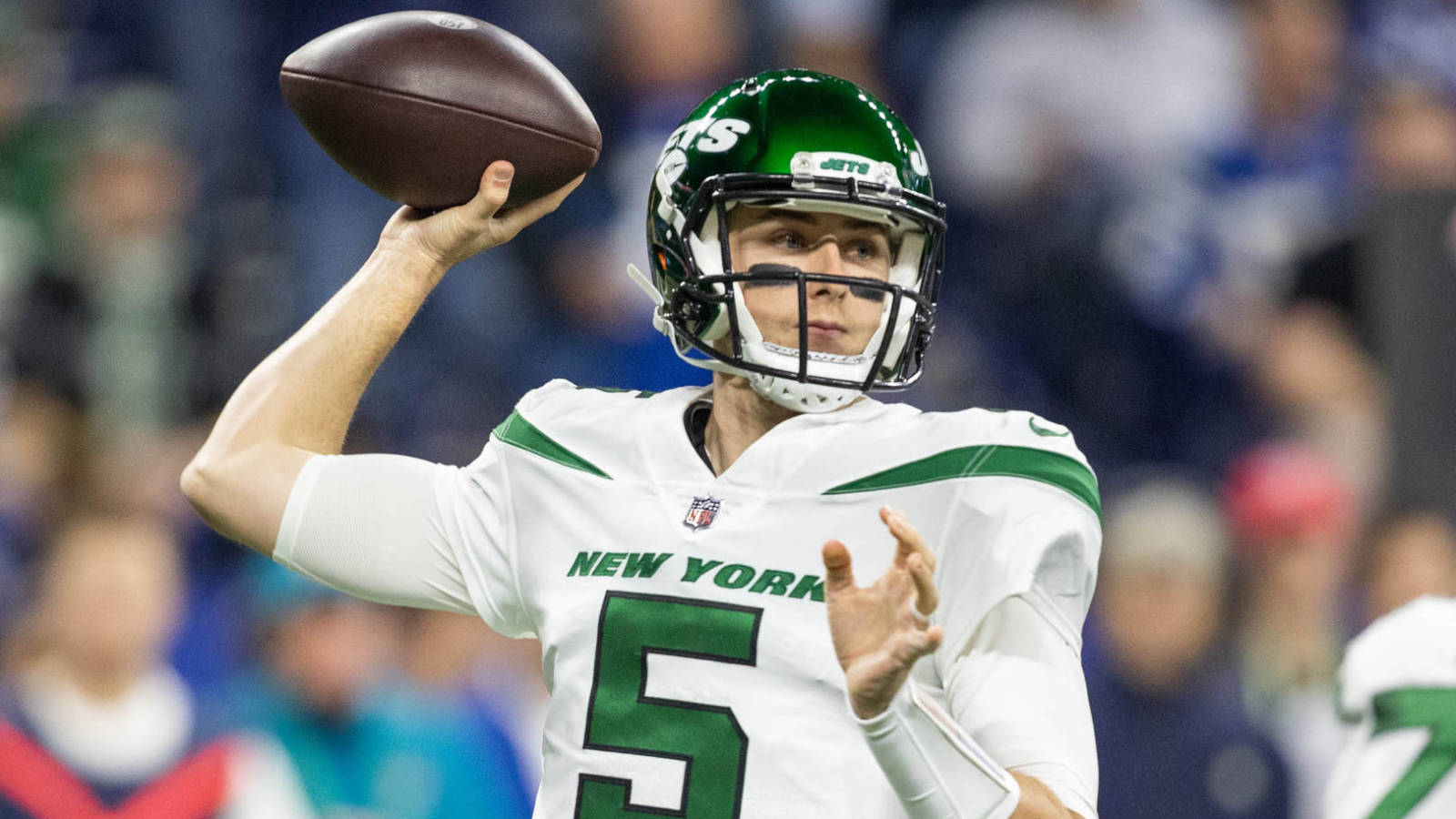 Mike White provided the Cinderella story of Week 8 when he led the New York Jets to a 34-31 win over the Cincinnati Bengals, but his promising start to Week 9 was derailed by a forearm injury that sent him to the sideline.
White, 26, completed seven of his 11 first-quarter pass attempts against the Indianapolis Colts with a 19-yard touchdown pass to Elijah Moore. 
But on the following drive, White was replaced by backup Josh Johnson. After evaluating his right forearm, the Jets ruled White as questionable to return to the game, but the QB would remain sidelined for the remainder of the contest.
The Jets would go on to lose 30-45. Johnson went 27-of-41 for 317 yards, three touchdowns and one interception. Gang Green showed very little offense going into the fourth quarter down 16-42. New York attempted a comeback, but it fell short with a loss-sealing interception by Johnson with less than a minute left in the game.
In the Jets' Week 8 win, White threw for 405 yards with three touchdowns and two interceptions. It was the first 400-yard passing performance for the Jets in more than 20 years, and White's 37 completions were an NFL record for a player starting his first career game.
White was a fifth-round pick of the Dallas Cowboys in 2018 and joined the Jets in 2019. He took over as the Jets' starter when rookie quarterback Zach Wilson suffered a knee injury in Week 7. Prior to the 2021 season, White hadn't thrown a pass in a regular-season game.
New York traded to acquire Joe Flacco following Wilson's injury, but the veteran has been declared inactive in each of his two games with the Jets.