Sports
Jaguars coach Urban Meyer reportedly called assistants 'losers,' among other run-ins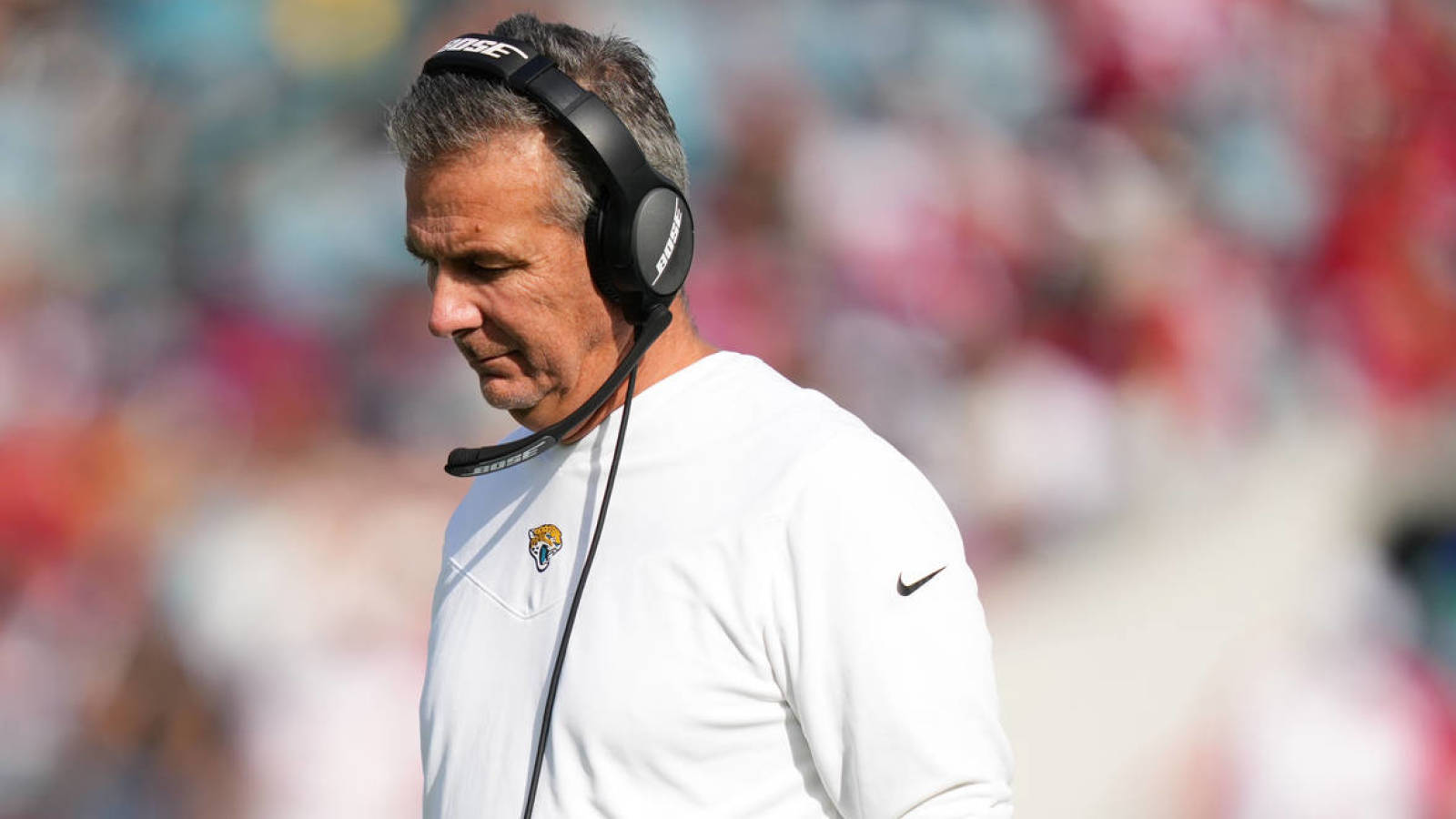 Urban Meyer has been the head coach of the Jacksonville Jaguars for less than a year, but his "condescending approach" is wearing thin on both the coaching staff and the players, according to an explosive report from NFL Network's Tom Pelissero.
The Jaguars are 2-10 on the year and have lost by at least 20 points in three of the last six weeks. Pelissero's report detailed several incidents involving Meyer that have occurred in the last two weeks alone.
In one meeting, Meyer reportedly told the coaching staff that he's a winner and that they are all losers, then challenged each to defend their coaching résumés. In another incident, Pelissero says veteran receiver Marvin Jones left the facility due to his frustration with Meyer's criticism of the receiving corps, and later had a heated argument with the coach during practice after assistants convinced him to return.
Following a 37-7 loss to the Los Angeles Rams in Week 13, Jaguars players vented to Rams players that Meyer "doesn't treat them like adults," according to Pelissero.
Earlier this week, Jaguars running back James Robinson said that he felt as though he was benched over a fumble, contradicting Meyer's insistence that injury was the reason he was sidelined. On Wednesday, quarterback Trevor Lawrence said he voiced his concern over Robinson's extended time on the sideline and told the media that the running back has "got to be on the field."
According to Pelissero, "Meyer ordered Robinson's benching" and allowed the running back to return to the game only because Lawrence questioned him on the sideline during the second quarter.