Sports
Forecasting the outcome of each NFL Week 9 game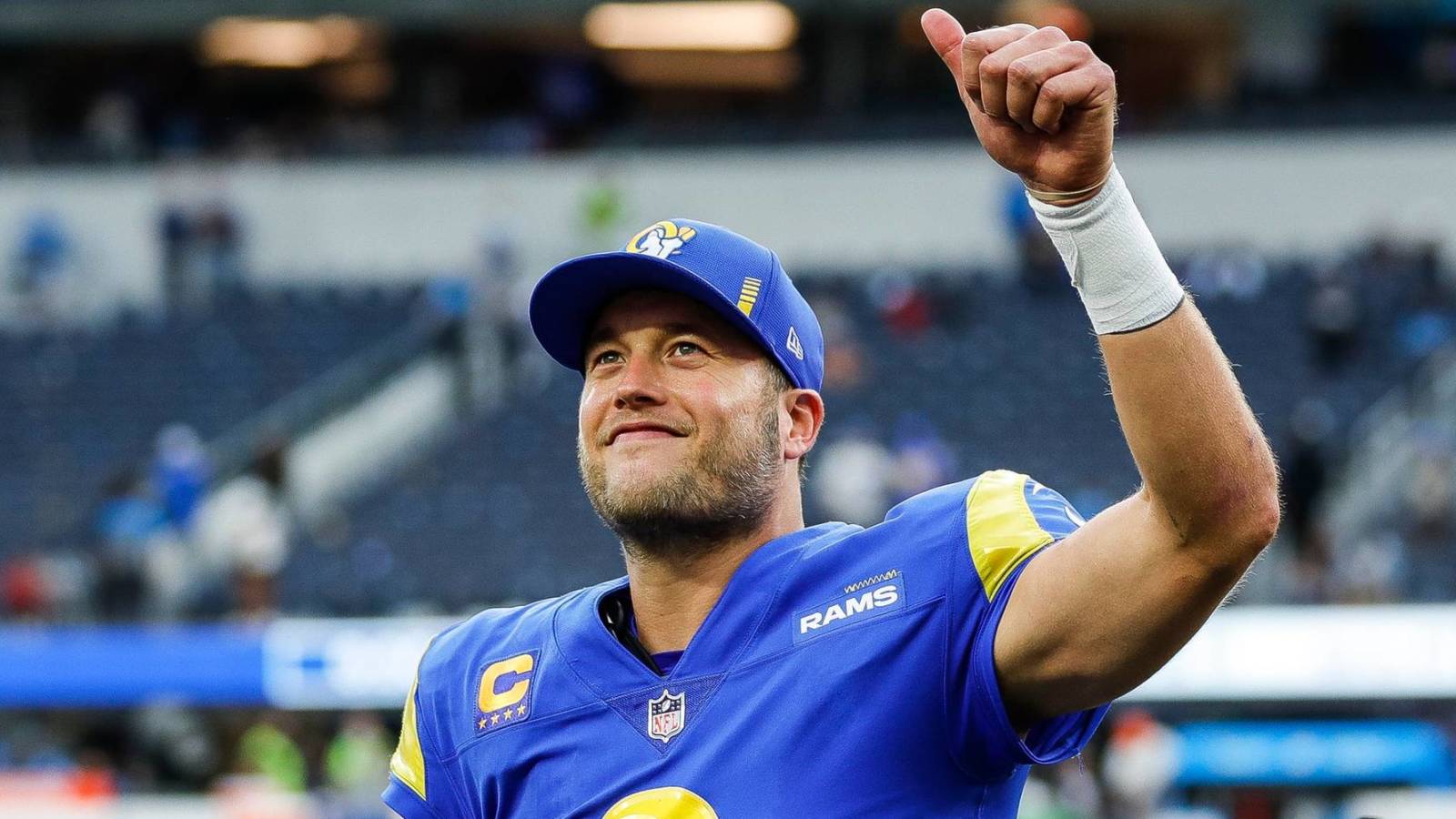 Last week: 7-8. The rainy outcome washes the season forecast down to 81-41 straight up — lost my survivor fantasy pick (Atlanta) too. Sigh.  
This week's forecast features a lot of unexpected clouds with COVID-19 situations and unexpected wide receiver unavailability in a couple of games. All odds are from BetOnline as of 7:15 a.m. on Nov. 4. 
Sunday games 
– Vikings at Ravens (-6.5): I would have liked the Vikings' chances a lot more if they had top pass-rusher Danielle Hunter, but his season-ending injury ends a lot of hope the Minnesota defense can slow down Lamar Jackson's downfield passing attack. Baltimore, which I typed unsuccessfully as "Blatimore" 11 straight times, is coming off a bye week and should be able to contain the hit-and-miss Vikings offense. 
Ravens 28, Vikings 17
– Cardinals at 49ers (NL): This isn't the typical "no line" game from an injury situation. This one is a legit pick 'em, which effectively means the bookies have decided that the 7-1 Cardinals are only three points better than the 3-4 49ers, which get the traditional three-point bump for being at home. Having watched both of these teams quite a bit, you're going to have a real hard time convincing me the Cardinals aren't a touchdown better than their hosts. Famous last words, I know…
Cardinals 30, 49ers 20
– Browns at Bengals (-1): Both teams are reeling after losses in Week 8 where they got away from their proven paths of success. It's tougher to see the Browns righting the ship with all the drama surrounding Odell Beckham Jr. and releasing him on Friday. The Jekyll/Hyde Browns defense is capable of winning it on its own, but on the road and as inconsistent as Cleveland has been, it's just easier to believe in the Bengals and their (usually) solid defense in the middle of the field. It should be a great game to watch no matter the outcome.  
Bengals 26, Browns 22
– Patriots at Panthers (+3.5): Here's where we're at with the Panthers: QB Sam Darnold is iffy with a concussion, but the Panthers legitimately stand a better chance against the Patriots without him. Darnold's 0-3 career record vs. New England features one TD pass and six INTs on 53 percent completions and two lost fumbles. It behooves Carolina coach Matt Rhule to see what P.J. Walker can do in a start here. 
Patriots 23, Panthers 11
– Packers at Chiefs (-7.5): Green Bay opened as favorites against the reeling Chiefs, but then Aaron Rodgers and the great immunization semantics scandal of 2021 hit the Packers. Throwing Jordan Love into his first career start against the Chiefs presents an interesting opportunity. Kansas City's defense is dreadfully underperforming, but the unit does have playmaking safeties — a typical pratfall for an inexperienced QB. The Chiefs offense is underperforming even worse than its defense lately. Green Bay's defense is under-the-radar good, led by NFC Defensive Player of the Month (and one of my favorite players) LB De'Vondre Campbell. A loss here under these circumstances would be sickening for the home fans, but it's very much still in play even without Rodgers. 
Chiefs 20, Packers 17
– Raiders at Giants (+2.5): The tragic actions of now-ex-Raiders WR Henry Ruggs hang over this game. Strictly from a football standpoint, getting away from the literal scene of the hideous crime in Las Vegas is probably the best thing for the Raiders. There will be books written about these Raiders and their wildly tumultuous season. So far they've handled the considerable adversity pretty well. Their pass rush should keep that status rolling in New York.
Raiders 28, Giants 24
– Falcons at Saints (-6): I had to do a double-take at the line here. The Saints being favored by six despite losing starting QB Jameis Winston seemed inflated. Then I looked at the three teams the Falcons have accrued their wins against: the Giants, Jets and Dolphins — by a combined 12 points. The New Orleans defense is good enough to carry Trevor Siemian to victory as the Jameis replacement. 
Saints 24, Falcons 14
– Chargers at Eagles (+1): This is one of the tougher games on the slate. It just so happens that I'm listening to Rush – Live in Cleveland (their best concert album IMO) and the song "Freewill" as I write this blurb. 
"If you choose not to decide you still have made a choice."
Well said, Geddy…
Chargers 23, Eagles 21
– Bills at Jaguars (+14.5): One of the hallmarks of a good team is that it consistently pounds inferior opponents. The Bills have been very good about that. While last week's 26-11 win over a bad Miami team had some uncomfortable moments, Buffalo still asserted itself well. Expect the same against a bad Jaguars team that hasn't "played up" well outside of the close loss to Cincinnati. 
Bills 38, Jaguars 16
– Broncos at Cowboys (-10): Trading Von Miller away this week was the white flag on the season for Denver. Expect the Broncos players to play like it. 
Cowboys 41, Broncos 17
– Texans at Dolphins (-6.5): This is a critical matchup for draft-slotting purposes. Entering the weekend, the Texans are No. 2 overall, while the Dolphins at No. 3. Of course, the Dolphins already traded away that pick to the Eagles for WR Jaylen Waddle, but it matters in the subsequent rounds too. Miami's 32nd-ranked defense vs. Davis Mills and the Texans' 32nd-ranked offense is the moveable object vs. resistible force battle we all deserve, but Tyrod Taylor is expected return from injury under center for Houston.
Dolphins 31, Texans 27
– Titans at Rams (-8): The Titans are the current No. 1 seed in the AFC, and yet they're massive underdogs against the NFC's fifth seed in Los Angeles. That right there is evidence why Derrick Henry deserves your MVP consideration. Shift those to Matthew Stafford and the Rams after this one. Now that Henry's out, the expectations for the Titans are the football equivalent of Van Halen with Gary Cherone as singer instead of Sammy Hagar. And yes, Sammy over Dave every day and Sunday too. 
Rams 37, Titans 28 
Monday Night
– Bears at Steelers (-6.5): The Steelers are making the ground game work on offense well enough to win games. That's surprising to me, but give Pittsburgh OC Matt Canada some credit for the effort. I like Pittsburgh's defense against the Bears' mismanaged offense quite a bit. 
Steelers 23, Bears 10