Sports
Forecasting the outcome of each NFL Week 10 game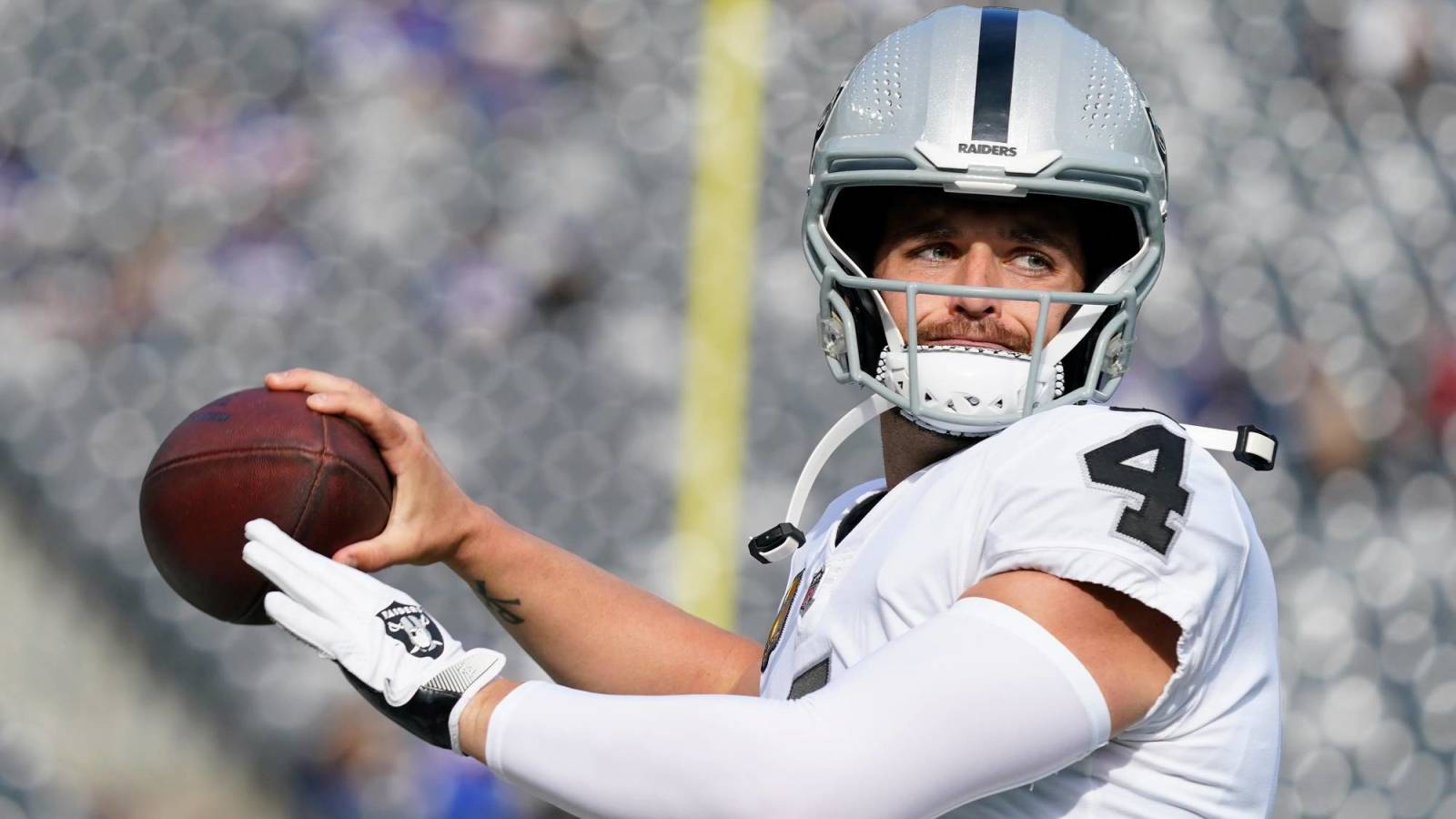 Last week: 9-5, not bad straight-up for the wild weekend in Week 9. The season forecast is now 90-46. 
All lines are from BetOnline as of 1:30 p.m. on Nov. 10. Please wager responsibly!
Sunday Games
Browns at Patriots (-1): The Browns come off the pinnacle of their season in Week 9 only to take a trip to New England to play a good Patriots team, and they'll do so with massive uncertainty at several key spots. Between a COVID-19 outbreak in the RB room and injuries that leave Baker Mayfield, Myles Garrett and about half the OL and DL iffy for the game, it's tough to trust Cleveland. They're certainly the more talented roster, but the Patriots are capable of beating them at full strength too. Mac Jones will be key. If he plays smart and avoids mistakes, the Browns defense is vulnerable. 
Patriots 24, Browns 20
Falcons at Cowboys (-9): If the season ended today, the Atlanta Falcons would be a playoff team. And as wild as that might be to contemplate, consider they stand a decent chance of making this a much more interesting game than the hefty point spread would suggest. Matt Ryan had one of the best games of his career last week, and the Cowboys defense is vulnerable if Ryan can get time to survey the field. I'd feel better about Atlanta's chances if they had a pass rush of its own, but the Falcons' sack rate of 3.9 is the NFL's worst. Can't have that against this loaded Dallas passing attack and expect to have success. 
Cowboys 36, Falcons 30
Seahawks at Packers (-3): Russell Wilson returns, as is Aaron Rodgers How do the Packers handle Rodgers after his selfish COVID-19 absence? Can Wilson's surgically repaired finger hold up in the Green Bay cold?
In short, there are way too many variables blowing across the landscape to make an accurate forecast for this game. This is more of a pick against Seattle's defense than it is for Green Bay. Bet on this one at your own peril.  
Packers 26, Seahawks 20
Vikings at Chargers (-2.5): Last week just might have been the death knell for Minnesota. The overtime loss is the sort that can send a teetering team over the edge. The Chargers offense is not what a defense that surrendered 36 first downs and 500 yards a week ago needs to face to get things right. Beware the blowout, and this is the survivor fantasy pick for the week. 
Chargers 33, Vikings 24
Bills at Jets (+13.5): Not even the magnificent Mike White earning the start for the Jets can push this gaudy line to a reasonable total. And it makes sense. Look for a huge rebound game from Josh Allen and the Bills offense, who had a rotten week against the "other" Josh Allen in Week 9. The Jets have two rookie players named Michael Carter but no Josh Allens, alas…
Bills 37, Jets 15
Saints at Titans (-2.5): Tennessee's defense took center stage in the Week 9 romp over the Rams. I think they can do it again against the Saints, who lack a playmaking receiver more than South Dakota lacks beachfront property. The New Orleans defense can turn this game with a pick-six or strip-and-score, and they have that potential. Probably not the game most expect to turn into a defensive struggle but I can see that happening in Nashville. 
Titans 19, Saints 17
Jaguars at Colts (-10.5): Could the Jaguars win two in a row? Don't completely discount the idea. The Colts don't always play like the better team, and the Jaguars defense can make Carson Wentz pay for a bad day. Again, don't expect it but don't be flippant about disregarding it either. 
Colts 24, Jaguars 16
Lions at Steelers (-9.5): Detroit comes off the bye week trying to get its first win. Going to Pittsburgh to play the resurgent Steelers offense, which has quietly morphed into OC Matt Canada's vision nicely, is the cold November rain on Dan Campbell's team. The Lions have played "up" well all year, but it will take the Steelers having an off day for Detroit to win this one. 
Steelers 31, Lions 21
Buccaneers at Washington Football Team (+10): The WFT has been a colossal disappointment this season. Hard to see that changing against Bruce Arians and the reigning Super Bowl champs. There's a deep-seated rumbling that this could be Washington's week to shine. And coming off the "Any Given Sunday" nature of last weekend, I'm more than a little apprehensive to anoint the Bucs as easy winners here. 
Panthers at Cardinals (-10.5): The big news is Cam Newton's return to Carolina. It's extraordinarily unlikely Cam plays in this one, ceding the temporary spotlight to P.J. Walker at QB for the Panthers. Walker should be an upgrade from Sam Darnold, but not enough of one to keep up with the Cardinals. You can bet there will be more on Cam in this week's $.10 on Monday…
Cardinals 30, Panthers 17
Eagles at Broncos (-2.5): When digging a little on this matchup, something striking jumped off the stat sheet. The 5-4 Broncos have not lost to an NFC team, and the 3-6 Eagles have not beaten an AFC team in 2021. Those are trends I see continuing. Having said that, Philadelphia has the better team right now. 
Broncos 27, Eagles 24
Chiefs at Raiders (+2.5): Another game where the team most expected to be the better one at this point has not lived up to the billing. The Raiders have banded together nicely in a wildly adverse situation, or rather, set of situations. And I see that playing out in this game. Las Vegas will start out well before hitting a tough patch as Patrick Mahomes and the Chiefs offense strikes for a couple of big plays. Derek Carr and the Raiders won't go quietly, but they just won't have the firepower to keep up once the Chiefs figure it out. However, if the Chiefs offense continues to rely on hero ball and no run game, Las Vegas can absolutely ruin the road trip for Andy Reid & company.  
Chiefs 25, Raiders 21
Monday Night
Rams at 49ers (+4): Maybe another national broadcast highlighting their ineptitude will finally kill off this weird notion that the 49ers are a contender in this year's NFC. The reality of their situation is that the Super Bowl season was the fluke year, not the ones around it. Matthew Stafford and the Rams rebound nicely against Kyle Shanahan and the underwhelming 49ers.  
Rams 34, 49ers 14