Sports
Forecasting every Week 7 NFL game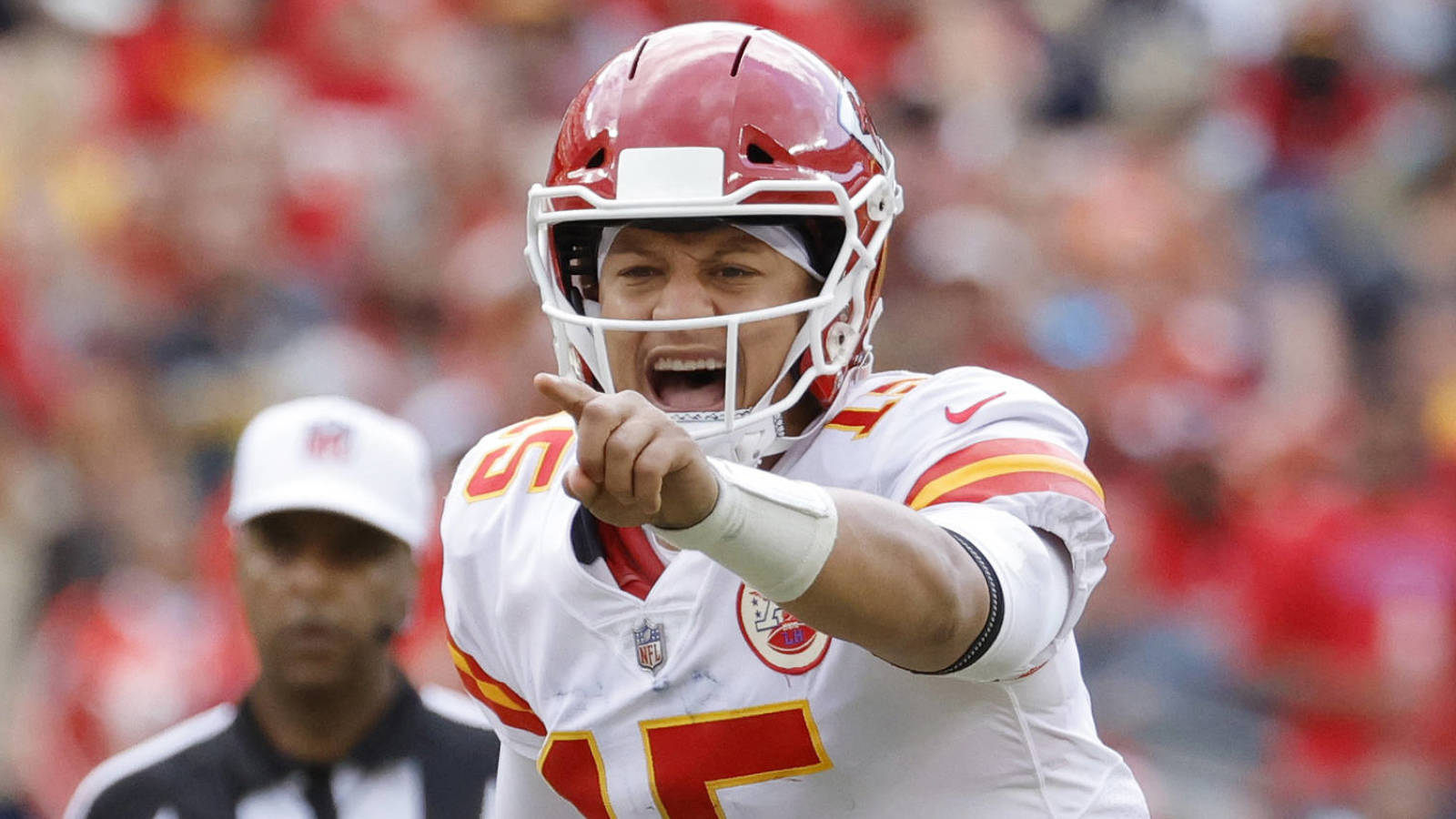 Last week: 11-3, back-to-back weeks of sunny forecasts. Can we go for three? Season forecast is now 65-29
All odds are from BetOnline as of 10/19 at 4:15 p.m. ET
Sunday 
Cincinnati Bengals at Baltimore Ravens (-6): The rising Bengals get a chance to test their mettle in a game where Baltimore could start to run away with the AFC North with a win. Two of the NFL's brightest young QBs should shine. Nothing against Joe Burrow, but I'm riding with Lamar Jackson in Baltimore. This should be a fun game and proof that Cincinnati is a legit AFC playoff contender even with a loss. 
Ravens 26, Bengals 21
Carolina Panthers at New York Giants (+2.5): I'd like the Giants here if they were healthy, but limping in with so many key injuries is rough. The Panthers won't offer any sympathy after dealing with their complete inability to operate offensively without Christian McCaffrey. The matchup that should have been between McCaffrey and Saquon Barkley as two of the league's best RBs won't happen with both the marquee weapons out. The Panthers are better-equipped to cope.  
Panthers 23, Giants 20 
Washington Football Team at Green Bay Packers (-9.5): Will Aaron Rodgers claim ownership of the WFT as he did to the Bears last week? Washington fans can only hope so given their current contemptuous state of ownership.  
Packers 33, Football Team 17
Kanas City Chiefs at Tennessee Titans (+5.5): It's starting to get squirrelly for the last-place Chiefs. This is one of those games against a likely playoff team that they need to start winning if they want to climb back into the AFC postseason picture. But the K.C. defense is so chaotic, and even at its peak it's not a good matchup for facing Derrick Henry. I think Patrick Mahomes and the Chiefs offense put up a lot of points. I think Ryan Tannehill and the Titans put up just a little more.  
Titans 40, Chiefs 38
Atlanta Falcons at Miami Dolphins (+2.5): With the trade rumors flying all over about Deshaun Watson coming to Miami, it's easy to overlook that embattled young QB Tua Tagovailoa played pretty well last week. He's got something nice working with TE Mike Gesicki and rookie WR Jaylen Waddle. 
Miami eschewed the bye week after the trip to London, something the Falcons are coming off after playing across the pond in Week 5. I'll take the fresher team, but this is a tossup game with a lot of draft ramifications — for Philadelphia, which owns the Dolphins' first-round pick. Keep that in mind as the Watson trade speculation flies.
Falcons 30, Dolphins 28 
New York Jets at New England Patriots (-7): Death, taxes and Bill Belichick beating rookie QBs. He's beaten ones with significantly more going for them than what Zack Wilson and the Jets bring to Foxboro. 
Patriots 24, Jets 10
Detroit Lions at Los Angeles Rams (-15.5): These two teams famously swapped QBs this offseason, and thus far the Rams have proved that giving the Lions two first-round picks and Jared Goff to land Matthew Stafford was worth it. The line on this game is the biggest for the Lions since 2009, when they were 17-point underdogs to the Vikings. That game ended with the Vikings winning by exactly 17. Since there are no half-points in the NFL, I'll round up. 
Rams 24, Lions 8
Philadelphia Eagles at Las Vegas Raiders (-3.5): I successfully predicted last week that the Raiders would rally around one another in the wake of GrudenGate. At that time I also predicted the positive effect would wear off after a week. I'm going to postpone the buzz fading for another week, in part because these Eagles do not match up well with the Las Vegas offense or pass rush.  
Raiders 33, Eagles 27
Chicago Bears at Tampa Bay Buccaneers (-12.5): I expected this line to be more in the 9-10 range, so I wonder what the books are not seeing about the Bears. Obviously it's a rough matchup to travel to Tampa against Tom Brady, but these Bears can play defense and have some ability to manufacture points against a banged-up Bucs secondary. Expect the Buccaneers to win. Expect the Bears to keep it interesting. 
Buccaneers 26, Bears 17
Houston Texans at Arizona Cardinals (-17.5): The Cardinals are the NFL's only remaining unbeaten team. The Texans probably won't win again in 2021. Don't overthink it. 
Cardinals 38, Texans 15
Indianapolis Colts at San Francisco 49ers (-3.5): Two of the most venerated figures among the NFL media face off in this one. Well, sort of…49ers head coach Kyle Shanahan and Colts GM Chris Ballard each get an unusual amount of laxity from the folks who are supposed to critically evaluate people in those positions. It's a weird phenomenon that has been the topic of some very fun discussions at the Combine in Indianapolis, where Ballard is only slightly less popular and celebrated by the media than Bobby Knight in nearby Bloomington circa 1983. Find even one cornerback who can play at a replacement level, Chris, or a safety better than Andrew Sendejo.
49ers 30, Colts 23
Monday Night
New Orleans Saints at Seattle Seahawks (+5.5): A couple of reasons to like the Saints here. First, they're coming off a bye week that can help their offense find some way to coordinate more lasting and productive drives. Second, Seattle is just not a good football team, not even at home.  
Saints 31, Seahawks 21