Sports
Cowboys QB Dak Prescott: 'Safe to say' I'm playing against Broncos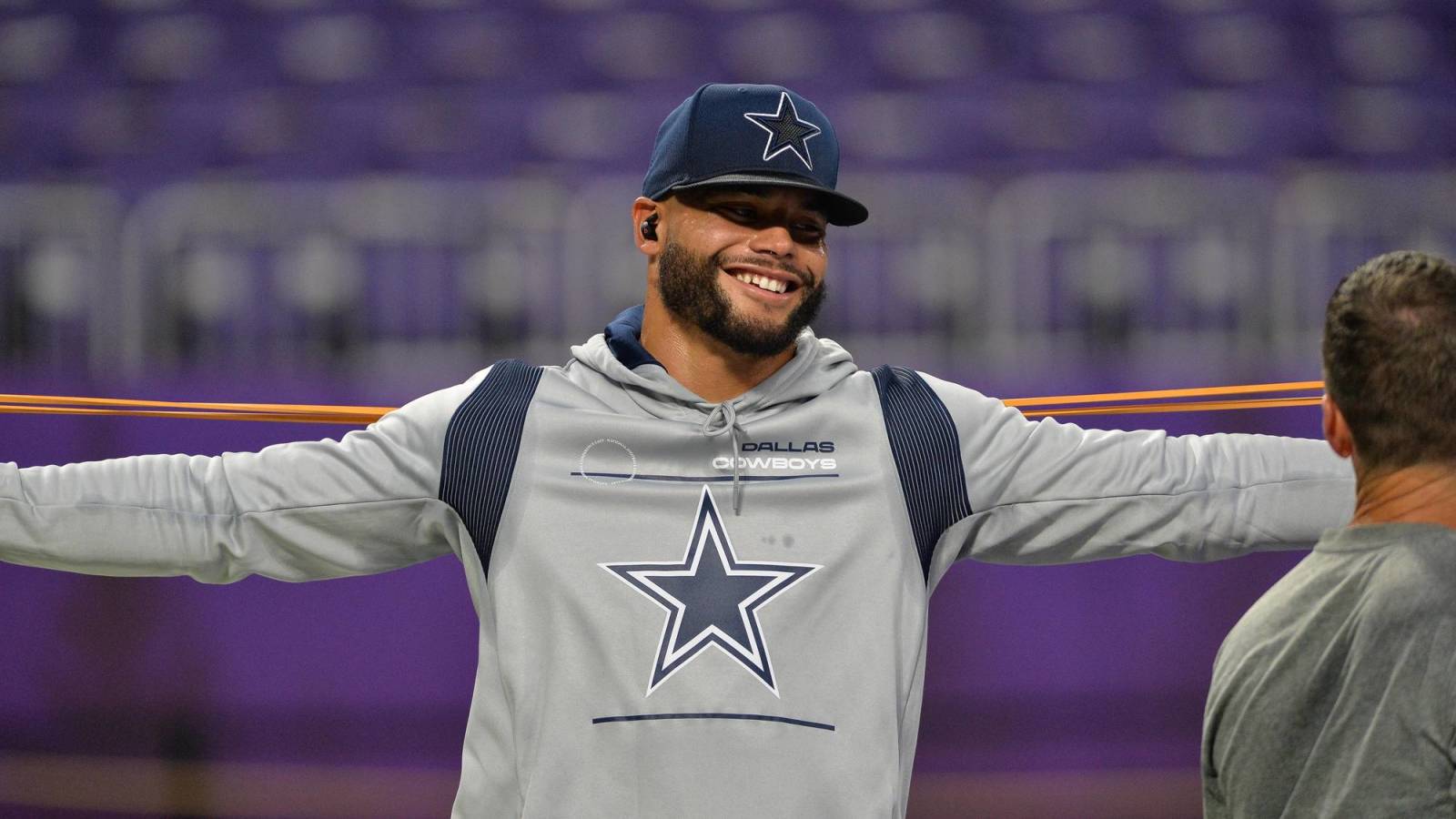 The Dallas Cowboys didn't need the services of starting quarterback Dak Prescott to defeat the Minnesota Vikings last Sunday night, as Prescott was a spectator for that contest due to the strained right calf he suffered on Oct. 17 ahead of the team's bye that still wasn't 100% recovered by the weekend. 
It appears Prescott will be back in the lineup when the 6-1 Cowboys host the 4-4 Denver Broncos this Sunday. 
Cowboys head coach Mike McCarthy told reporters Wednesday and Thursday that his plan was for Prescott to get in a good practice session before Friday, and Dallas' QB1 left little doubt afterward he's ready to go versus Denver.