Sports
Browns reportedly plan to release WR Odell Beckham Jr.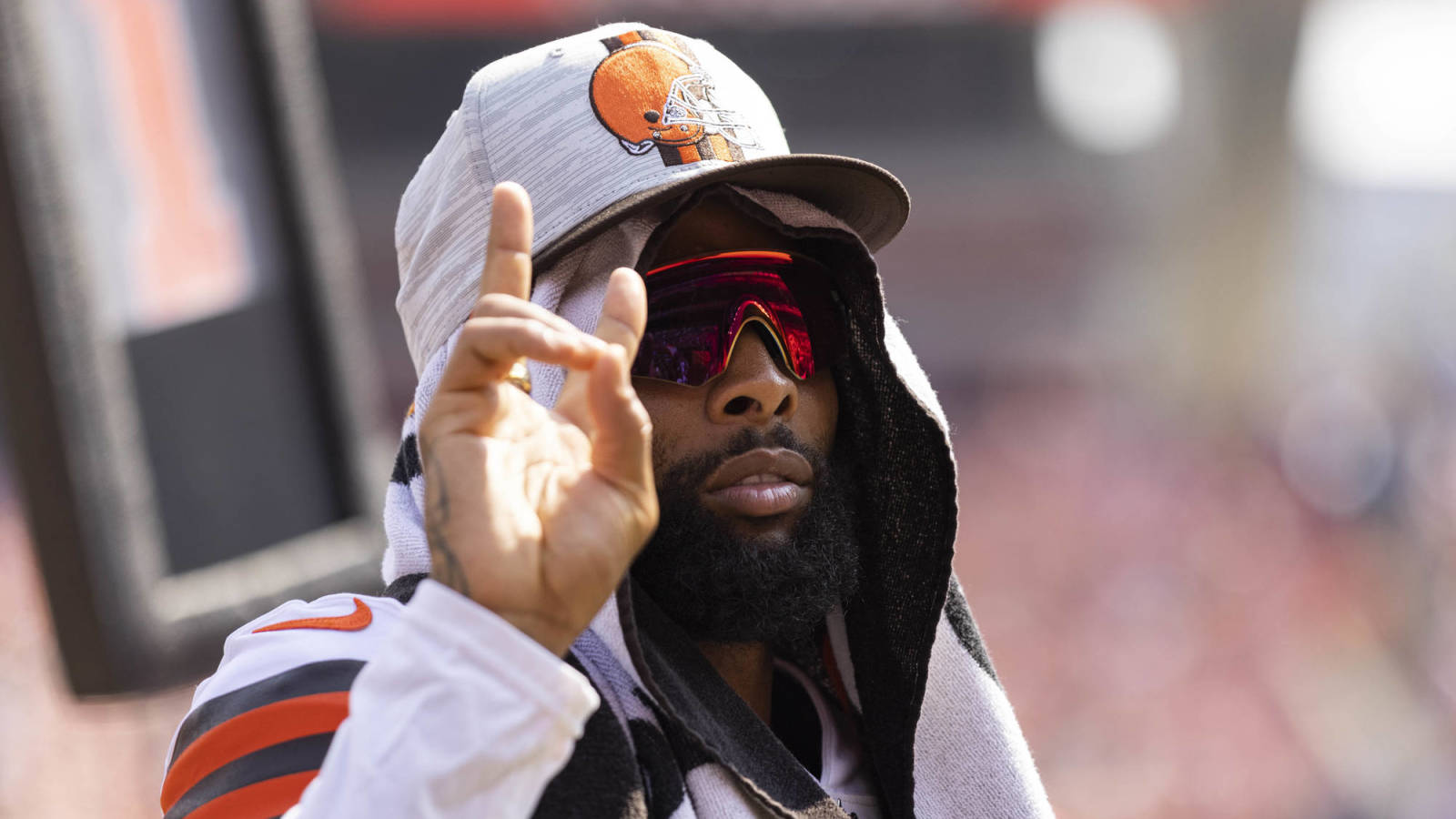 It appears Odell Beckham Jr. has already played his final game with the Cleveland Browns. According to Mike Florio of Pro Football Talk, the team plans to release the three-time Pro Bowler Friday.
Beckham, 29, was traded to the Browns during the 2019 offseason, but he hasn't been able to recreate the tremendous success he had during his first three seasons in the NFL with the New York Giants. In six games in 2021, Beckham has just 17 receptions for 232 yards and has yet to catch a touchdown.
The frustration for Beckham came to a head after he caught only one pass for six yards in a Week 8 loss to the Pittsburgh Steelers. On Tuesday, his father, Odell Beckham Sr., shared an 11-minute video on Instagram that showed his son getting open but not getting thrown the ball by quarterback Baker Mayfield.
Mayfield scoffed at the suggestion that he was intentionally avoiding targeting Beckham.
"Deliberately not throwing the ball to an extremely talented player that I've done a lot of work with? It's an opinionated statement," Mayfield said in a press conference. "I'll say that."
While Mayfield said he had no issue having a conversation with Beckham and moving forward with the receiver, the damage appears to be done. Beckham was excused from practice on Wednesday and Thursday, and will reportedly hit the waiver wire Friday.
Beckham caught 35 touchdowns and tallied 4,122 receiving yards in his first three NFL seasons. While his 2017 season was cut short due to an ankle injury, Beckham finished both his final season with the Giants and his first with the Browns with more than 1,000 receiving yards. An ACL tear ended his 2020 season after seven games.