Sports
Broncos' Vic Fangio on his job security: 'I'm not worried about my coaching status'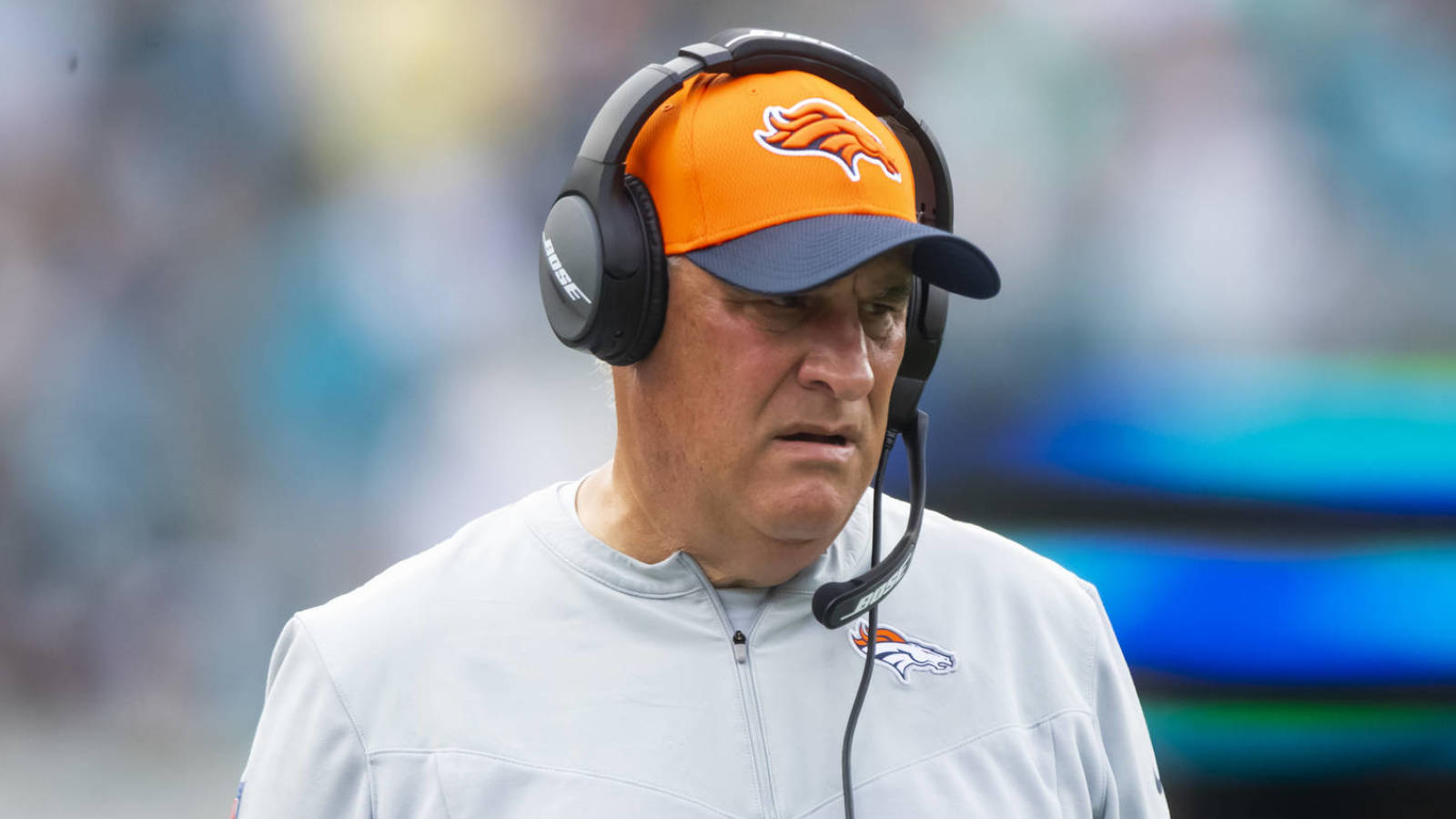 Vic Fangio has been on the hot seat since the offseason, and his seat has gotten a bit warmer during an active four-game losing streak. While the Broncos head coach has certainly lost the trust of the fans, it sounds like he's also losing his locker room. According to Adam H. Beasley of ProFootballNetwork.com, "Fangio's message is growing stale" and the HC is quickly losing a "segment" of his squad.
The latest hit was when the Broncos let the Browns' backups beat them on "Thursday Night Football." As Beasley writes, Fangio's refusal to pull play-calling duties from offensive coordinator Pat Shurmur is one topic of contention. Denver has scored only 64 points over the past four games.
Fangio said, via Beasley:
"We have to rally. We have to overcome our injuries. They can't use them as excuses. We have to get back to playing better football as a team. Make more first downs, which will lead to touchdowns on offense. Play the run better on defense so that you do not get so many third-and-ones and third-and-twos.

"We just have to play better, and we have to coach better. I do not want to be remiss in saying that. We have to coach better, and we have got to adjust to what we have right now."
Fangio went 12-20 through his first two seasons as head coach, including a disappointing 5-11 record in 2020. While the coach seemed to acknowledge that he's on the hot seat, he also said his only focus is ending Denver's losing streak.
"I'm not worried about my coaching status," Fangio said, via Arnie Stapleton of The Associated Press. "What I'm worried about is this team and doing anything and everything we can to get our guys coached up to play better. And that's my only focus."