Sports
Bills QB Josh Allen to have MRI on left foot and ankle following injury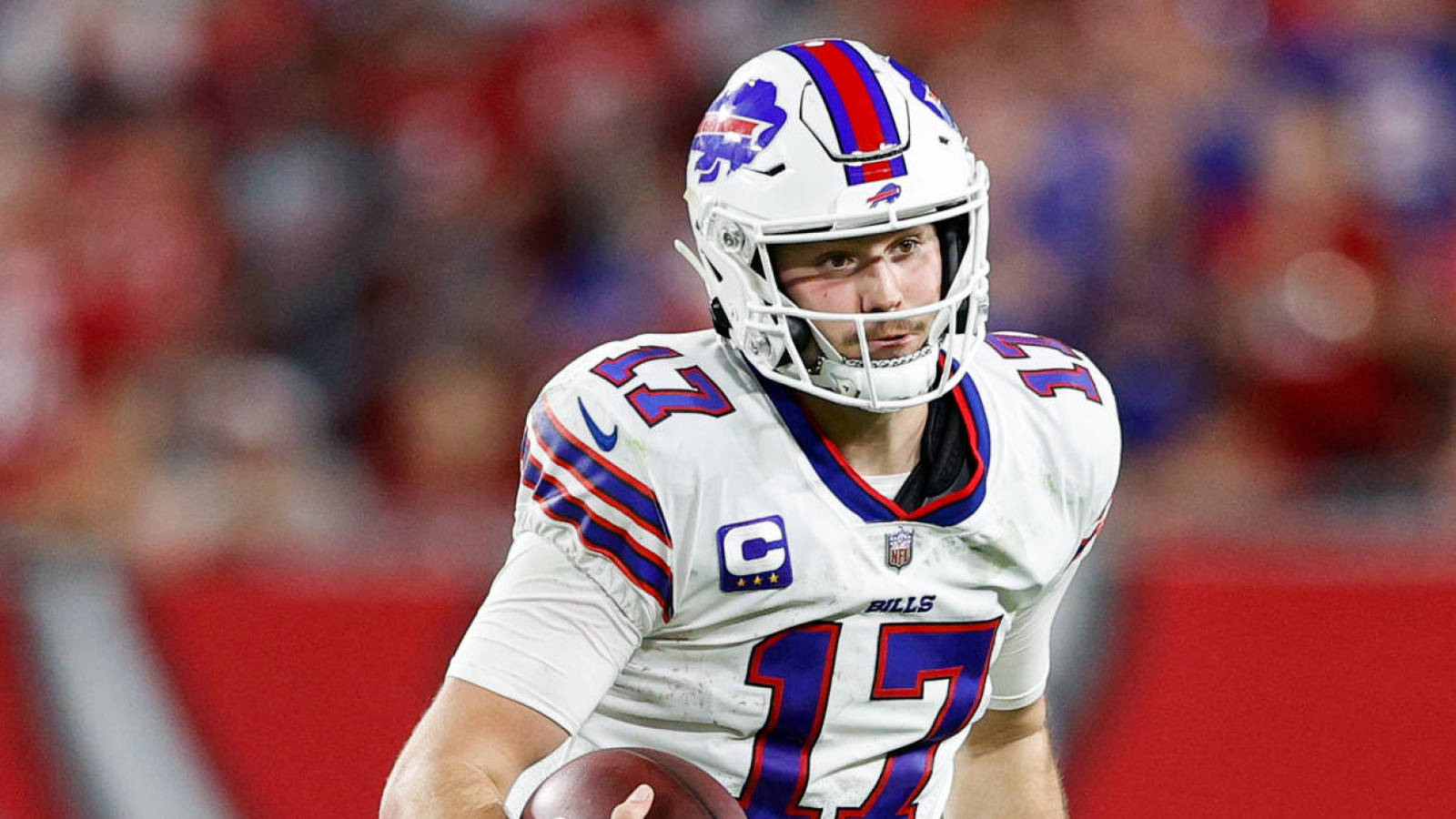 The Buffalo Bills put up a fight against the defending champion Tampa Bay Buccaneers on Sunday. It was surprising considering that Josh Allen was hobbled throughout the game.
Tampa Bay held a three-score lead at halftime and seemed to have everything going right. That's until Allen picked his game up big-time — tallying 417 total yards in what ended up being a 33-27 overtime loss.
After the game, it was noted by multiple reporters that Allen will undergo an MRI on his left foot and ankle following the injury. The star quarterback was also seen in a walking boot.
Should Bills be concerned about Allen's injury?
"Honestly, I'm not quite sure what the injury is," Allen told reporters after Buffalo's latest loss. "I guess we'll do some more tests tomorrow. I finished the game on it, so I don't think it's going to be a big deal."
The Bills find themselves at a mere 7-6 on the season. After starting the campaign out by going 4-1, Buffalo has lost five of its past eight.
As of right now, the Bills are locked in to the seventh playoff spot in the AFC. They own the tie-breaker over the Cleveland Browns, Cincinnati Bengals and Denver Broncos for that final playoff spot.
Obviously, the Bills can't afford Allen to miss any time. He's pretty much been their entire offense. In fact, Allen accounted for all but 64 of Buffalo's yards on Sunday against the Buccaneers.
If Allen can't go next week, Mitchell Trubisky would get the start for Buffalo. The Bills close up shop over the final four games with outings against the Carolina Panthers, New England Patriots, Atlanta Falcons and New York Jets.