Sports
Aaron Donald says Rams vs. Cardinals feels like 'it's a playoff game'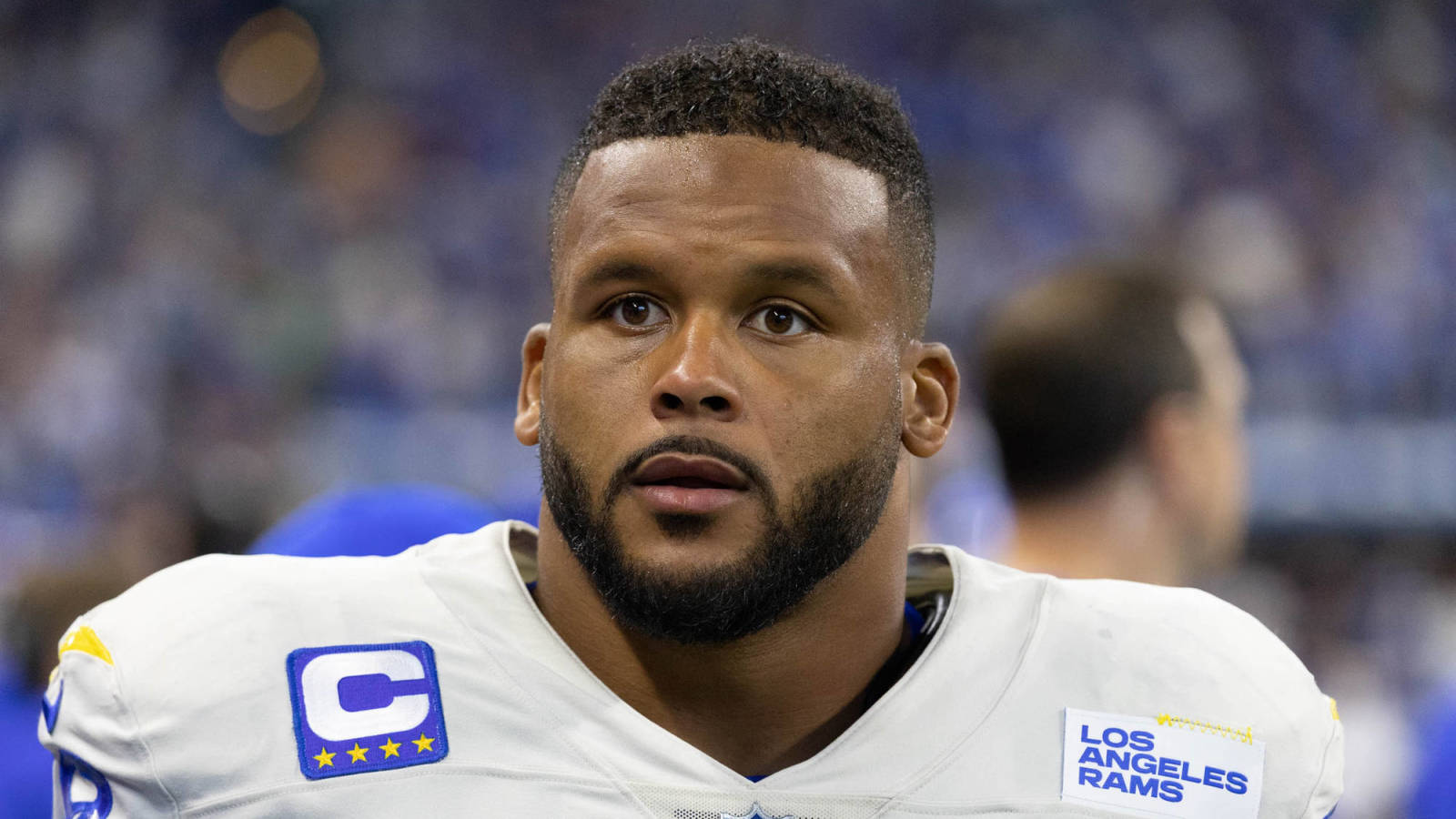 The Week 14 "Monday Night Football" matchup of the Los Angeles Rams and Arizona Cardinals will greatly affect the NFC postseason picture, and defensive tackle Aaron Donald says the Rams are preparing like it's a game in January.
"I feel like it's a playoff game, so that's how we got to take it," Donald told reporters Friday, via ProFootballTalk. "That's the mindset, and we know we got to win. We got to win."
The 10-2 Cardinals have a two-game lead in the NFC West and can all but clinch the division by beating the 8-4 Rams on Monday. Arizona won a Week 4 meeting against Los Angeles, 37-20, and can lock up a head-to-head tiebreaker with another win.
In the first game, Cardinals quarterback Kyler Murray completed 75 percent of his passes for 268 yards, two touchdowns and no interceptions.
"We let him get out the pocket multiple times and extend plays with his feet," Donald said. "And then was able to get out the pocket, see things, throw it down field, and make some plays with his arm. So, you let any quarterback do that, they are going to have a good day. So definitely the type of talent he is, we can't allow that."
Murray missed three games with an ankle injury before returning to action in Week 13 against the Chicago Bears. In his first game back, Murray threw two touchdown passes and ran for two touchdowns in a 33-22 win.