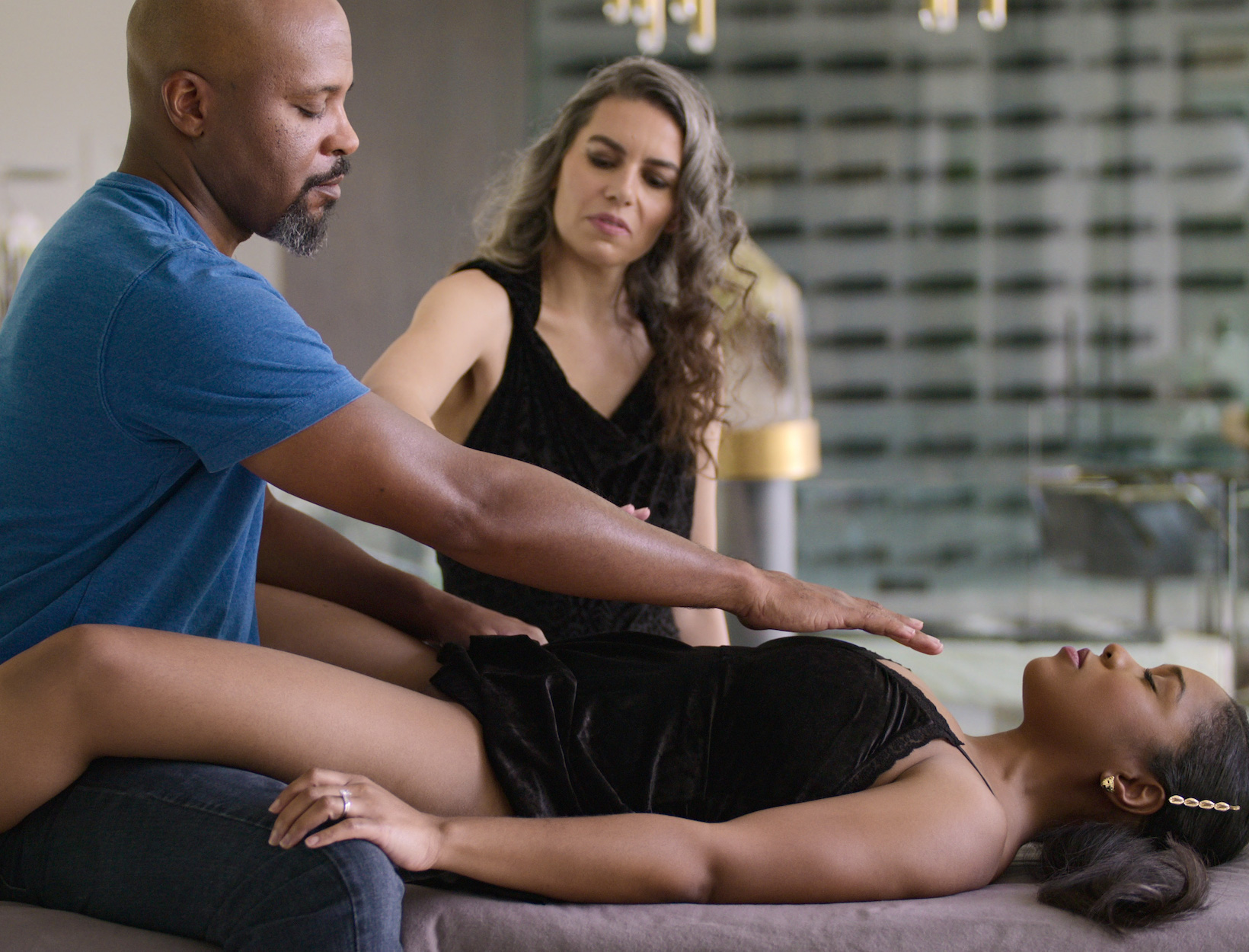 The sensual type is someone who's turned on by all of their senses being ignited. This is someone who loves tastes, smell. They want to walk into a beautiful setting when they're coming into their erotic play. They bring the artistry. And so the superpower of sensual is that they have full-body access to orgasmic pleasure through sensations—it isn't always a genital-focused orgasm. It could be something like somebody feeding you a delicious piece of chocolate while they lick the back of your knee.
The energetic type is someone who is turned on by anticipation, space, tease, longing, yearning. You may be an energetic if you feel everything before the kiss happens. It's like, Oh my god, oh my god, we're going to kiss. We're going to kiss, ah. That feeling. You are very, very sensitive, so it doesn't take much to turn you on. It's like dropping a pebble into water. If you drop the pebble into water, the ripples will go out.
The sexual type is someone who is turned on by what we think of as sex in our culture. Nudity, genitals, orgasm, penetration—these are some of the things the sexual loves. The superpower of the sexual is that usually turn-on is pretty easy: You can go from zero to sixty quickly. It's not that there's a lack of depth, but there is a simplicity. It's like, I love this. This is what works. Let's do this. It's very straightforward in some ways; it's easier to access arousal through the genitals.
The kinky type is someone who is turned on by the taboo. There are a couple of different kinds of kinky types: One is more psychological, where it's about the power dynamics. One is more sensation-based, where it's more about the feeling of ropes on their skin or impact play or intense sensation that arises. It's not necessarily what we think of as kink, though; it's about what's taboo for you.
The shapeshifter type is someone who's turned on by everything the sensual, sexual, kinky, and energetic types are turned on by. The superpower of a shapeshifter is that they can shapeshift to be an amazing lover to anyone. They can say, "Oh, my partner is a sensual—I'll shapeshift to be a sensual." And they're turned on by that.
Source link