Health
Younger kids could be getting a Covid-19 vaccine within weeks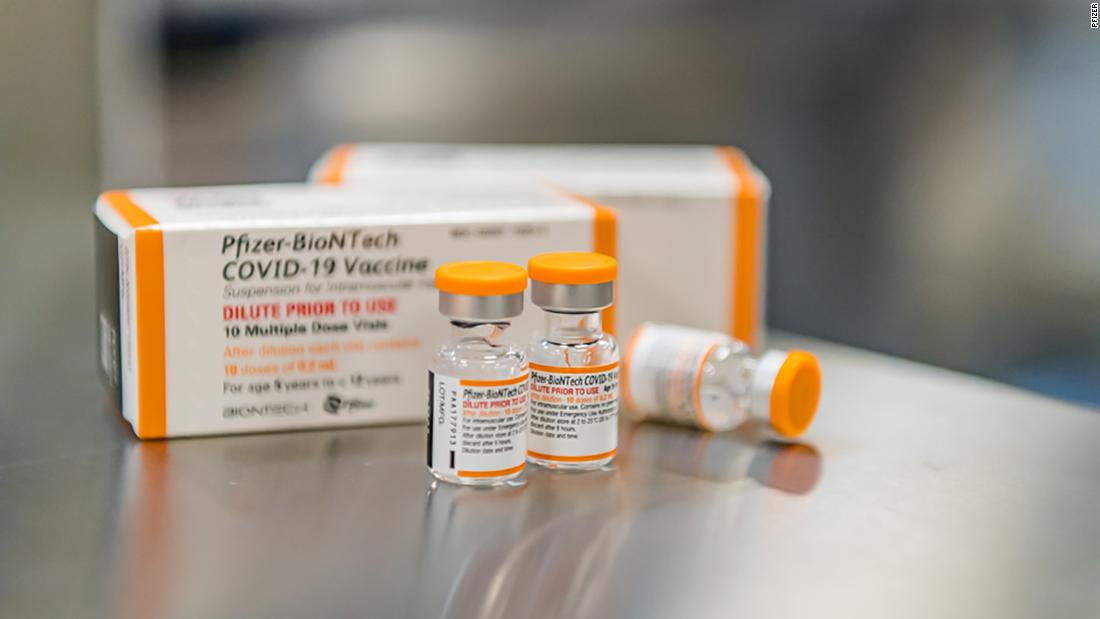 If the FDA committee votes in its favor, the FDA will then make the final decision about whether to authorize it.
Once Walensky signs off, younger children could start getting Covid-19 shots immediately.
How well does the vaccine work and is it safe?
Since children are not small adults, as many pediatricians like to say, the FDA needs to examine data from trials done specifically with children.
Children's bodies are still developing and react differently to a vaccine than an adult would, so as with any vaccine for kids, scientist tested different doses to determine what a child's body can tolerate and what dose level would be protective. For younger children, Pfizer requested authorization for a 10-microgram dose; the doses used in people 12 years and older is 30 micrograms. The vaccine still requires two doses given three weeks apart.
Pfizer reported that there were no serious side effects like pericarditis, inflammation of the lining around the heart, or myocarditits, inflammation of the heart muscle, while participants were being monitored in the three months after the shots. These rare side effects have shown up in some adults and older teens who got the vaccine. The study size was small enough that scientists say it is unlikely the problem would show among the volunteers.
In an assessment posted late Friday night, the FDA said the benefits of Pfizer/BioNTech's Covid-19 vaccine outweigh the risks to children ages 5 to 11 under current pandemic conditions. The FDA said the vaccine carries a theoretical risk of myocarditis or pericarditis that could require treatment and even hospitalization. But the risk of Covid-19 is higher if enough virus is circulating.
"It's a really high level of efficacy," said Dr. Ashish Jha, the dean of the Brown University School of Public Health. "This is the kind of stuff we saw early days of Pfizer, before the Delta variant and other variants of concern came into effect, so I thought that was pretty compelling."
Why a kids vaccine is needed.
To pediatricians and many anxious parents, the vaccines can't come soon enough.
Where could children get vaccinated?
The Biden administration said it has contracted to get enough supply to vaccinate all 28 million children who will be eligible.
There will be fewer mass vaccination sites like the US used with adult vaccines. Pediatricians say long lines are not kid-friendly and crying can be contagious. So, the focus will be on places kids typically go for care and also where parents can ask questions of a trusted medical source.
"Kids have different needs than adults and our operational planning is geared to meet those specific needs, including by offering vaccinations in settings that parents and kids are familiar with and trust," White House Covid-19 response coordinator Jeff Zients told reporters Wednesday.
The hope is to make it as easy as possible for kids to get these vaccines.
This version of the vaccine will also be packaged in smaller configurations that can be stored in the kind of refrigerator a doctor's office would have.
The kid-sized vials can also be stored for up to 10 weeks.
At the local level, doctors offices have been also been planning for months to vaccinate children.
In the UH Rainbow Babies and Children's Hospital system, Hoyen said they've been working hard to make sure all their pediatric practices get their licenses and the shipments they need. The health system has fliers printed and outreach efforts planned. They'll also have a few larger vaccination sites in case children don't have a regular pediatrician, or their doctor isn't set up to do the vaccines.
"For us it's going to be pretty routine and I think that's what the administration was hoping for," Hoyen said. "This will be up and running and when kids come in for their well child visit they can get their Covid shot too."
Will parents get their kids vaccinated?
It's still not clear how many parents will take their kids to get vaccinated.
If teen numbers are any indication, vaccinations for children could move slowly. Teens and preteens are the age groups that have been vaccinated the least among those already eligible.
"I hope that the vast majority of parents will realize the real benefit for the children to get vaccinated," said Dr. Anthony Fauci, director of the National Institute of Allergy and Infectious Diseases told CNN's Chris Cuomo Wednesday.
Hoyen said she hopes parents understand that in addition to masks, a vaccine is one way to keep kids in school. It can also protect them for the future. Lately, she said, she's been treating a lot more kids with long Covid symptoms. Even kids who had mild cases to start with are dealing with symptoms months later.
"These vaccines are safe, they are effective," Hoyen said. "As we get into the holiday season and want to be together with friends and family, it would be a really nice holiday gift for all of us if everyone, including children were to get vaccinated once these vaccines become available."
Source link